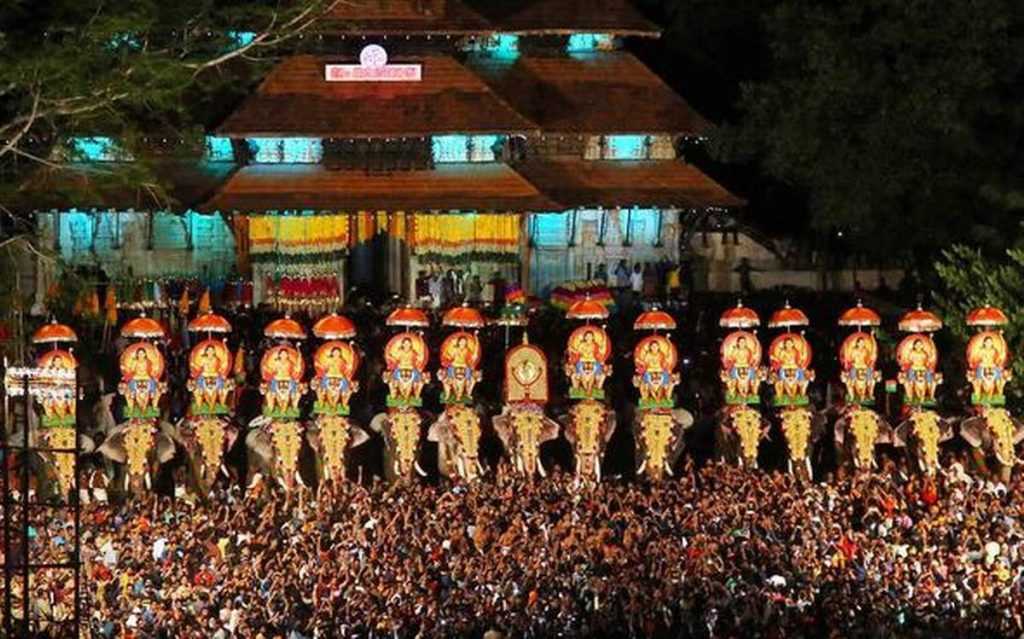 Thrissur: Decision to get special permission from the government for conducting Thrissur Pooram this year. The district administration has sought the permission of the state government to conduct the Thrissur Pooram, saying that the demand of the Devaswom Boards can be considered sympathetically. The decision was taken after discussions between the Devaswom boards and the district administration. Devaswom Board representatives told the media that no change could be made in the ceremonies.
The government has decided to leave the demands of the Devaswom Boards to the government as part of resolving the ongoing dispute with the district administration over the conduct of Thrissur Pooram. The design has been handed over to conduct the Pooram in compliance with the Covid norms .
Representatives of Devaswom Boards, including Thiruvambadi and Paramekkavu, told the media. All Devaswom Boards agree that Pooram should be held without any change in the rituals. Delegates told the media that they would not allow a reduction in the number of elephants. Thrissur Pooram is on April 23.
The Paramekavu-Thiruvambadi temples and the eight temples are of the view that there will be no compromise in the conduct of Pooram. None of the 36-hour-long ceremonies from the opening of the south gate to the announcement of the Pooram proclamation should be cut short. The organizers want me to perform Ghatakpoorams from 8 temples. The district administration has been informed about all these matters. The Devaswom Boards are awaiting the government's decision in this regard.