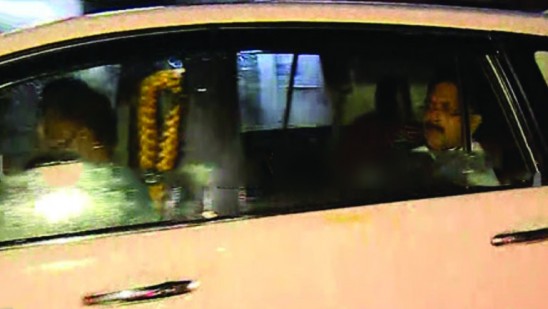 Thiruvananthapuram: State-wide protest demanding the resignation of Minister KT Jaleel. BJP, Yuva Morcha, Mahila Morcha, and MSF activists came out in protest. The protests took place in Thiruvananthapuram, Thrissur, Kozhikode, Kannur, and Palakkad. Protests erupted in various places. Police used water cannons.
The march of Mahila Morcha activists to the secretariat in Thiruvananthapuram was stopped by a police barricade. With this, the activists broke the barricade and tried to enter. Some of the activists also tried to jump over the secretariat wall. The police intervened and arrested them. There was a tussle between the activists and the police. Currently, activists are protesting in front of the Secretariat.
The march by MSF activists in Kozhikode, Palakkad, and Kasaragod turned violent. MSF activists block the National Highway in Malappuram.