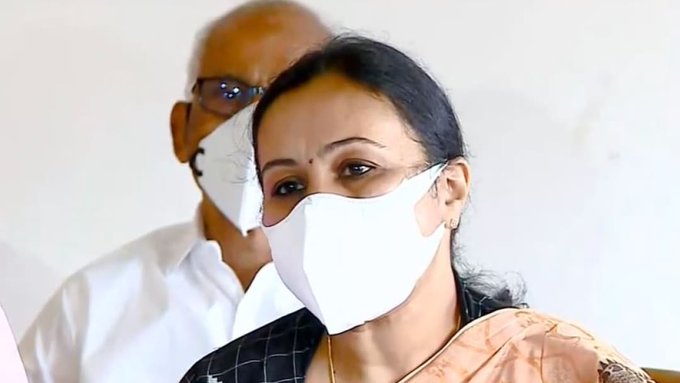 Thiruvananthapuram: Health Minister Veena George has said that with the confirmation of the Kozhikode Nipah outbreak, extreme vigilance is needed for the next seven days. The minister was speaking to the media after the Kozhikode Nipah review meeting. There are 188 people on the 12 – year – old's contact list who died of Nipah. Of these, 20 are on the primary contact list. The Minister also informed that necessary instructions have been given in this regard.
Currently, two people with symptoms are health workers. They are employees of the private hospital and medical college where the Nipah-affected child arrived. The pay ward of Kozhikode Medical College will be converted into a Nipah ward and all the 20 persons on the primary contact list will be admitted here this evening. Mavoor is the home of a child who died of Nipah. Strict control has been imposed within its three-kilometer radius. A three-kilometer circumference contingency zone was formed to include these areas. Vigilance has been issued in Kozhikode district and Malappuram Kannur district.
The parents went to three hospitals with the child who had a fever. Local health workers are most at risk. They were also instructed to go into isolation.
Facilities will be provided at Kozhikode Medical College for examination. The Point of Care (Trunat) inspection will be conducted tomorrow evening for those under observation. The team will arrive from the Institute of Virology, Pune. If it is found to be positive, a confirmatory test should be performed. Samples will be sent to the NIV Lab in Pune for a confirmatory test and results will be available within 12 hours.
ICMR was required for a new monoclonal antibody. The ICMR has announced that the monoclonal antibody will be available within seven days. The Minister said that the availability of medicines for Nipah treatment has been ensured and there are enough medicines in Kozhikode Medical College.
A Nipah call center has been set up for the general public. The call center numbers are 04952382500 and 04952382800. Health workers are more likely to be infected. Therefore, experienced health workers will be deployed if required. The Health Minister also said that a guest house centralized control room has been set up to coordinate Nipah prevention activities.