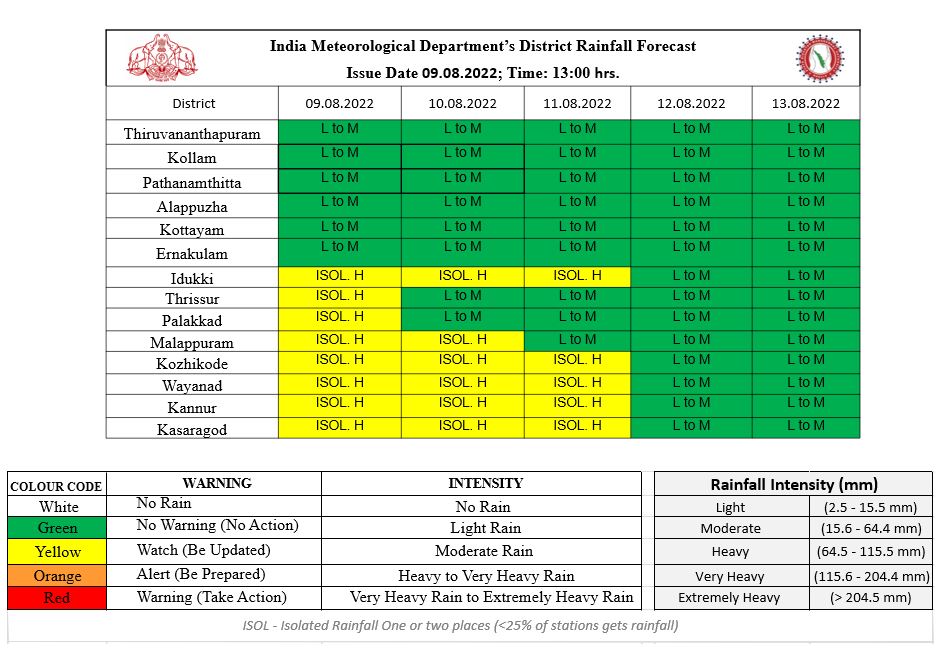 Thiruvananthapuram: The Central Meteorological Department has warned that there is a possibility of widespread rain and isolated heavy rain in Kerala from today (August 9) to August 11.
A strong low pressure over the northwest Bay of Bengal is also prevailing over the Odisha coast. During the next 12 hours, it is likely to intensify again as severe depression and move west-northwestward over the Odisha-Chhattisgarh region.
The Central Meteorological Department's notification also said that the Monsoon pressure has moved southwards from its normal position.