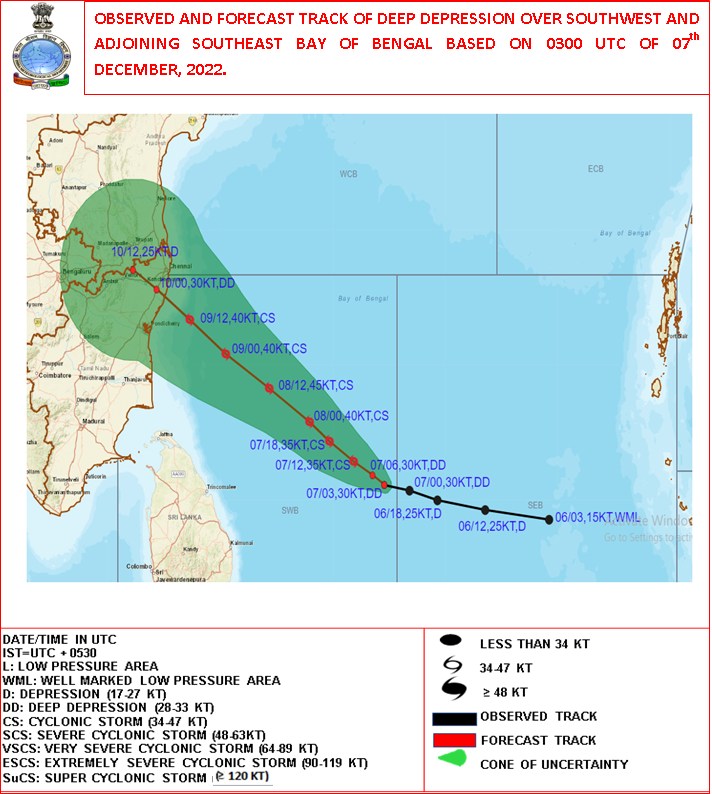 Thiruvananthapuram: The low pressure formed over the Bay of Bengal became a severe depression. The Meteorological Center has warned that the low pressure may turn into a cyclone by this evening. Then the wind is likely to move towards Tamil Nadu and Andhra coast. The Meteorological Department has advised that caution should be exercised along the coast of North Tamil Nadu, Puducherry, and South Andhra Pradesh.
The initial conclusion of the Meteorological Center is that the cyclone is likely to make landfall between Puducherry and Chennai.
As the low pressure gets stronger, the rains may weaken in Kerala today and tomorrow as the wind and moisture are pulled into the low pressure, the Meteorological Center has estimated.