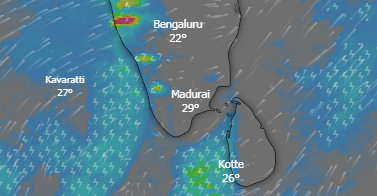 Mumbai: Heavy rains continue in Mumbai. After a five-day heavy rain, the walls collapsed, the dam in Ratnagiri collapsed and many people died. 40 lives were lost in Mumbai and Pune. Heavy rains are likely in the next 24 hours, the Meteorological Department said.
The city has issued an alert to the Central Meteorological Department. The Meteorological Department has warned that there is a risk of heavy 200mm of rainfall in the country's financial capital and that the next hour is crucial. Raigad, Thane, and Palghar are the worst hit areas.
Several areas of the city were affected by the floods following heavy rains yesterday. Heavy rains in Navi Mumbai also made people's lives miserable. Train passengers suffered greatly. Many of the services were unstoppable after the water hit the tracks. The airport has been canceled due to heavy rains. Airlines, such as SpiceJet, tweeted to passengers constantly checking flight status.