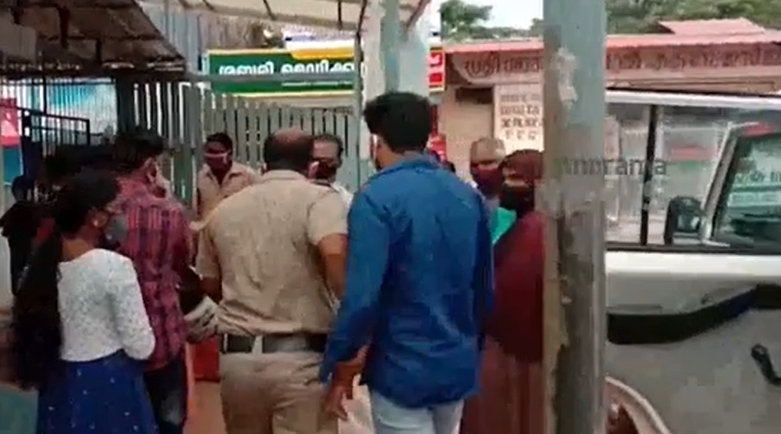 Kollam: Kiran Kumar, a resident of Sasthamcotta was arrested for his wife Vismaya's death. Kiran, who was absconding after the incident, reached Sooranad police station last night and surrendered. The arrest was recorded today after questioning. The case is currently being prosecuted on charges of domestic violence. More departments will be charged after the post-mortem report of Vismaya comes out.
Vismaya, 24, was found dead at Kiran's house in Sasthamcotta Sooranadu last day. The girl's family alleges that the harassment over the dowry led to her daughter's death. WhatsApp messages and pictures sent by Vismaya's cousin revealed that her husband was brutally abusing her. Following this, the police took Kiran into custody. Kiran, a motor vehicle department official, may be fired from the job.
Police will also question Kiran's parents and relatives in connection with Vismaya's death. The police are preparing for a detailed interrogation as the relatives of the girl have repeatedly said that it was a murder.
Vismaya and Kirankumar were married on May 31, 2020. The dowry was 100 sovereigns of gold, an acre of 20 cents land, and a car worth Rs 10 lakh. But he was constantly urging Vismaya to sell the car and ask the family to pay. Vismaya's father Trivikraman Nair alleges that he constantly beat his daughter when she was not ready for this.