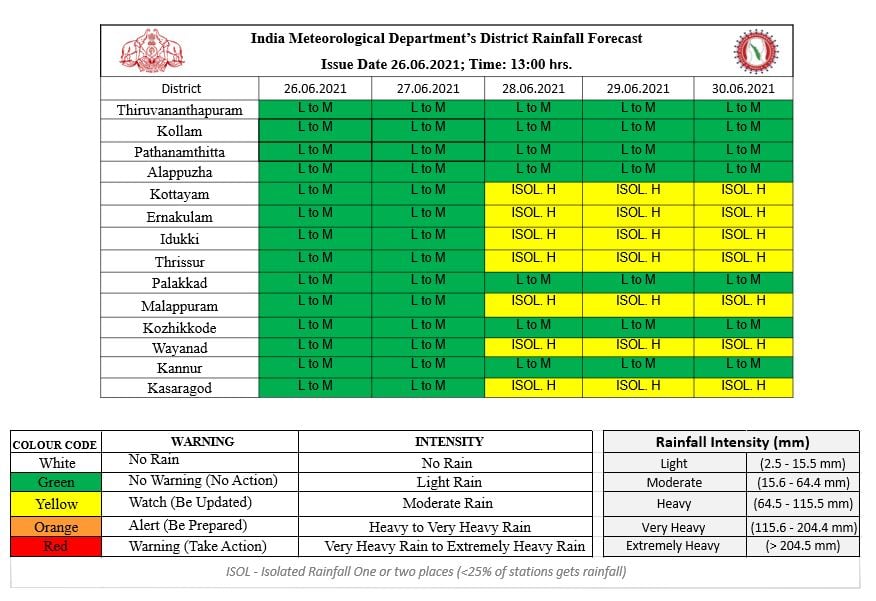 Thiruvananthapuram: The Central Meteorological Department has warned of heavy rains in Kerala. A yellow alert has been issued in Kottayam, Ernakulam, Idukki, Thrissur, Malappuram, Wayanad, and Kasaragod districts on June 28, 29, and 30.
Extreme levels of flood danger were announced in at least three places in the last few days.
Those in areas affected by landslides, mudslides, and floods in 2018, 2019, and 2020, the expert committee of the Geological Survey of India and the State Disaster Management Authority, and those living in areas identified as hazardous areas or uninhabitable areas, local bodies and government agencies should complete the hazardous preparations.
Preparations should be completed as per the Orange Book 2021 prescribed by the State Disaster Management Authority to conduct relief camps in the context of covid 19.