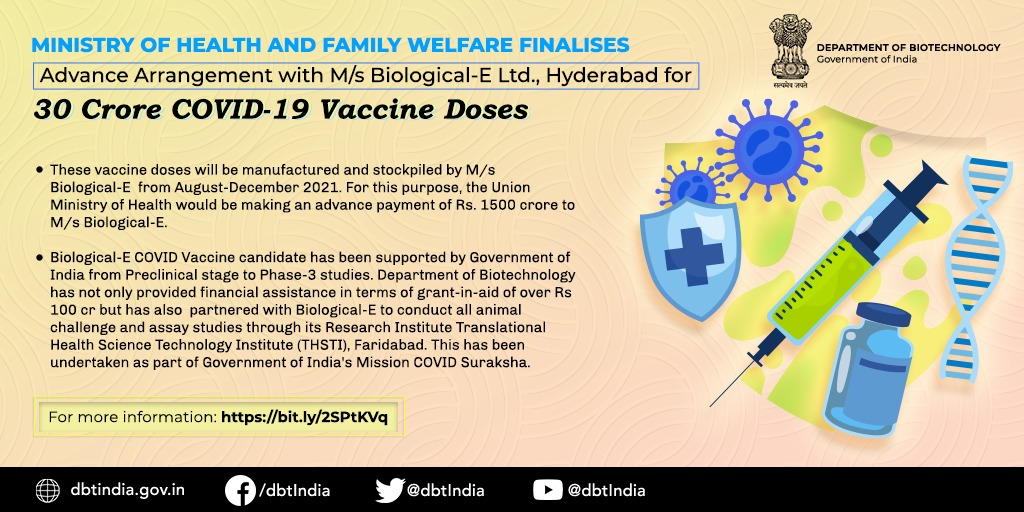 New Delhi: The Central Government has ordered a 30 crore dose of the Biological-E vaccine, the second vaccine developed in India. Production will take place from August to December this year.
The health ministry has said that Rs 1,500 crore for the vaccine will be released in the next few days.Biological E is the second vaccine to be developed after Bharat Biotech's covaxin.The biological E is for the RBD protein subunit vaccine. The third phase of the vaccine is being tested in India.
The application of Biological E was discussed and approved by the National Expert Group.The press release states that the Central Government has been supporting the experiments of Biological E since the first phase of testing. In addition, Rs 100 crore was given as a grant-in-aid.The money was handed over as part of Mission covid security.There are currently three vaccines available in India. Covaxin, which is developed by India Covisheild of the Serum Institute and Sputnik 5 made in Russia.