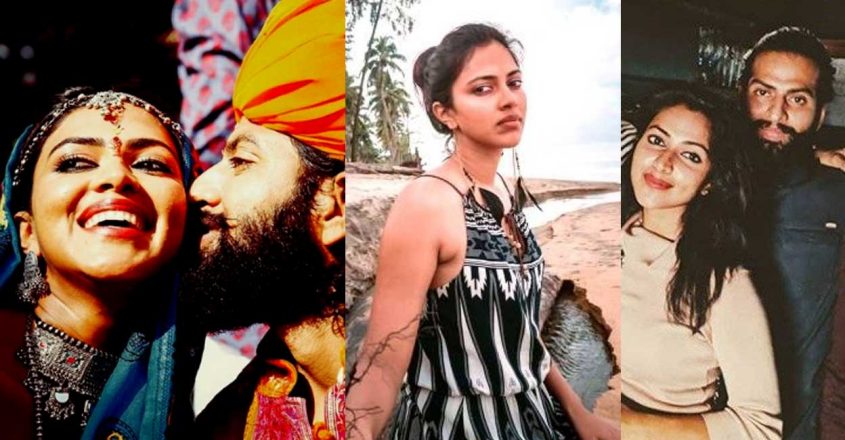 Chennai: Ex-boyfriend of actress Amala Paul, has been arrested for allegedly trying to extort money from Amala Paul. Bhavninder, a singer, was arrested by the police after the actress filed a complaint with the Villupuram District Crime Branch Police pointing out that he cheated and threatened her. In the complaint, the actress alleges that Bhavninder Singh tried to extort money by threatening her and causing financial and mental difficulties in her life.
 The actress had filed a defamation case against Bhavninder in the Chennai High Court in November 2020. Amala Paul complained that the pictures of a private photoshoot conducted in 2018 were falsely circulated as if the marriage had ended and she was sexually assaulted. It is also reported that the court was directed to file a case against Bhavninder.
Amala Paul and Bhavninder ran a firm related to the film business. But Amala Paul claims in the complaint that Bhavninder put her under mental and financial stress by misusing her funds and properties. The actress also alleged that by spreading the pictures taken from the photo shoot, he made a deliberate attempt to create a misunderstanding without her permission.
In March 2020, Bhavninder shared a picture of the two in the traditional Rajasthani bride and groom costume on social media. After the news of Amala's marriage spread, the actress clarified that the pictures were taken for a photo shoot. Bhavninder removed them soon after. Although the pictures were taken down, many people shared them as wedding pictures.
Amala, who married director AL Vijay in 2014 after four years of love, got divorced in 2017. Amala Paul's last released movie is Cadaver. The film was released through Hotstar. The actress's upcoming projects are Mammootty's Christopher and Prithviraj's 'Adu Jivetham'.