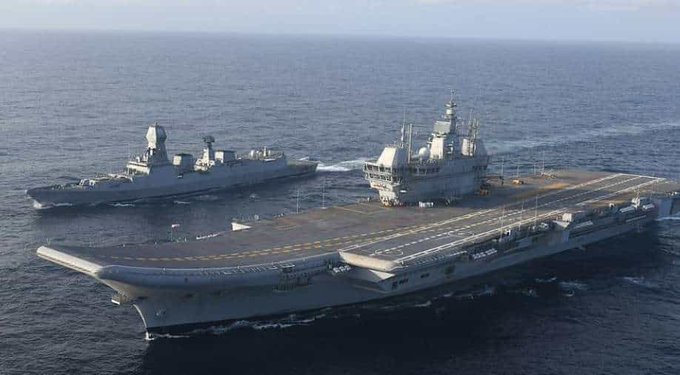 New Delhi:  New flag for Indian Navy. The Prime Minister will unveil the flag at a function in Kochi on Friday. India's first indigenous aircraft carrier Vikrant is being commissioned and the flag will also be unveiled.
The new flag represents India's heritage. In 2014, 'Satyameva Jayate' in Devanagari script was added to the flag. This flag has been replaced by a new flag denoting Indian heritage.
The flag currently used by the Navy is white with a red cross and the national flag nearby. This is a naval flag modeled after the Commonwealth of Nations. The naval flag was changed in 2001.
The 'Red Cross', which was considered part of British heritage, was taken away and thrown away. But in 2004, the old flag was re-used with minor changes. The change was the way the Ashoka pillar was inscribed in the center of the red cross.