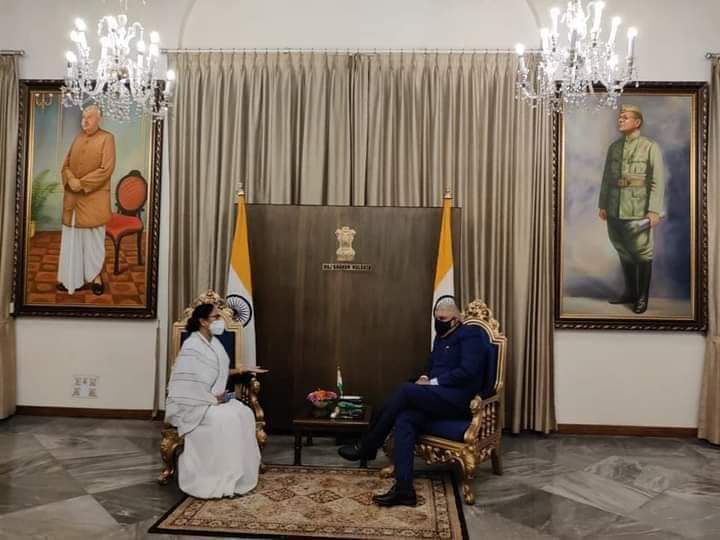 Kolkata: Mamata Banerjee will be sworn in as West Bengal Chief Minister on Wednesday. This is Mamata Banerjee's third term as Bengal Chief Minister. According to Trinamool sources, Mamata Banerjee will visit Governor Jagdeep Dharkar at 7 pm to demand the formation of a new government. The governor had tweeted after the election results that he would call the chief minister to the palace tomorrow evening.
Though defeated in Nandigram, the Trinamool Congress has decided that Mamata will be the next Chief Minister.
If elected, Mamata Banerjee will have to win a by-election within six months. Newly elected Trinamool Congress MLAs unanimously elected Mamata Banerjee as the party's leader in the Assembly, party general secretary Partha Chatterjee said.
The MLAs have also elected Speaker Biman Barji as the Protem Speaker. The newly elected members will be sworn in in the Assembly on Thursday.
Despite the BJP's threats, the ruling Trinamool Congress retained power with 212 seats. The BJP, which won 77 seats, will be the main opposition. This is the second time in a row that the Trinamool Congress has won a two-thirds majority in the Assembly.
Mamata Banerjee is all set to go to court in Nandigram for allegedly sabotaging the election results. Here N.D.A candidate Suvendu Adhikari won by a majority of 1956 votes. Many media outlets had reported that Mamata Banerjee had won. But no clear answer was received from the Election Commission. Later, the Election Commission announced that Suvendu Adhikari got 1,10,764 votes and Mamata received 1,08,808 votes.