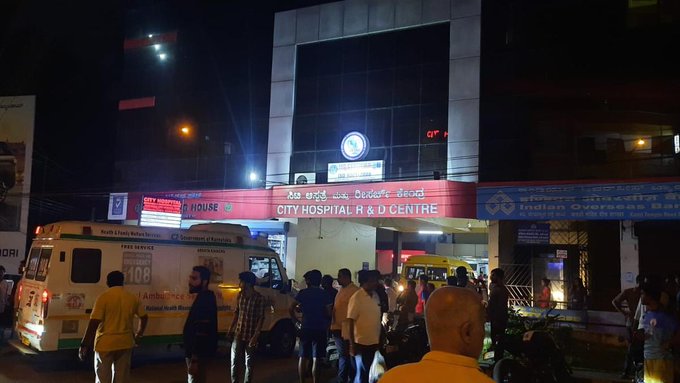 Mangaluru: 137 nursing and paramedical students were hospitalized after contracting food poisoning at a private hostel in Mangaluru's Shaktinagar on Monday.
The students were admitted to various private hospitals in the city last night.
The students had been suffering from abdominal pain, vomiting and diarrhea since 2 am on Monday. City Police Commissioner N Shashi Kumar said that the police are trying to find out the reason behind the incident.
"Since 2 am, 137 students have been admitted to various hospitals in the city. Efforts are on to find out the cause," Shashi Kumar said.
It is reported that General Nursing and BSc Nursing students are undergoing treatment in the hospitals. District Health Inspector Dr. Ashok informed that all the students have overcome the danger.