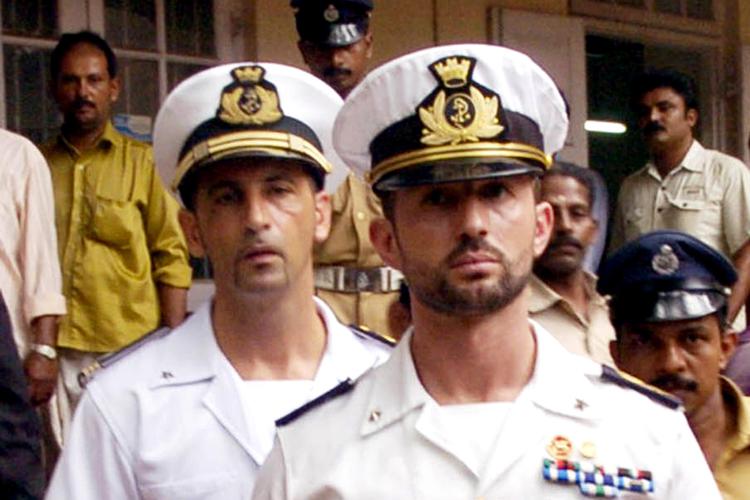 New Delhi: The Supreme Court has dropped criminal proceedings against Italian sailors in a piracy case. The Supreme Court has ordered the termination of the trial in India. The order of the bench comprising Justices Indira Banerjee and MR Shah states that the Kerala High Court is responsible for handing over the compensation to the victims.
As per this, the compensation of Rs 10 crore deposited in the Supreme Court will be transferred to the Kerala High Court Registry. The court observed that the trial would continue in Italy and hoped that the central and state governments would co-operate with the proceedings. Other criminal proceedings in the Delhi High Court have come to an end as the case proceedings in the Supreme Court have been terminated. Italy has pledged Rs 10 crore for the families of the two dead fishermen, Rs 4 crore each, and Rs 2 crore for the boat owner.
The case is coming to an end after a nine-year legal battle at the national and international levels.
When the BJP-Congress governments conspired to sabotage the piracy case, it was the LDF government that intervened to bring justice to the fishermen.
Valentine from Kollam and Ajeeshpinki from Kulachal were shot dead by security guards on the Enrica Lexi oil tanker Salvatore Giron and Massimiliano Latorre on February 15, 2012, while fishing off the coast of Alappuzha Thottapalli.
The accused were arrested by the Kerala Police on the 19th but the Central Government later conspired. The NIA took over the investigation and transferred the accused to the Italian Embassy in Delhi. In 2013, the defendants were allowed to travel to Italy. Under pressure from the Italian government, it was decided not to impose the Suva law, which carries the death penalty on defendants. The defendants returned from Italy but were later extradited to Italy. After the Narendra Modi government came, the second one was released. The trial was later adjourned and the Central Government upheld the decision of the International Tribunal.
The International Tribunal ruled on May 21, 2020, to pay compensation to the families of those killed. The Central Government has approached the Supreme Court seeking an end to the case. Kerala has demanded that Italy pay compensation to Italian soldiers before they are exempted from criminal cases. In November, Kerala submitted a letter to the Central Government strongly opposing the termination of the legal process.
The Kerala government opposed the termination of the case without handing over the compensation. Chief Minister Pinarayi Vijayan sent a letter to the Center. The apex court also ruled that the case could not be closed without compensation. The court ruled on June 11 that Italy had paid Rs 10 crore in damages.