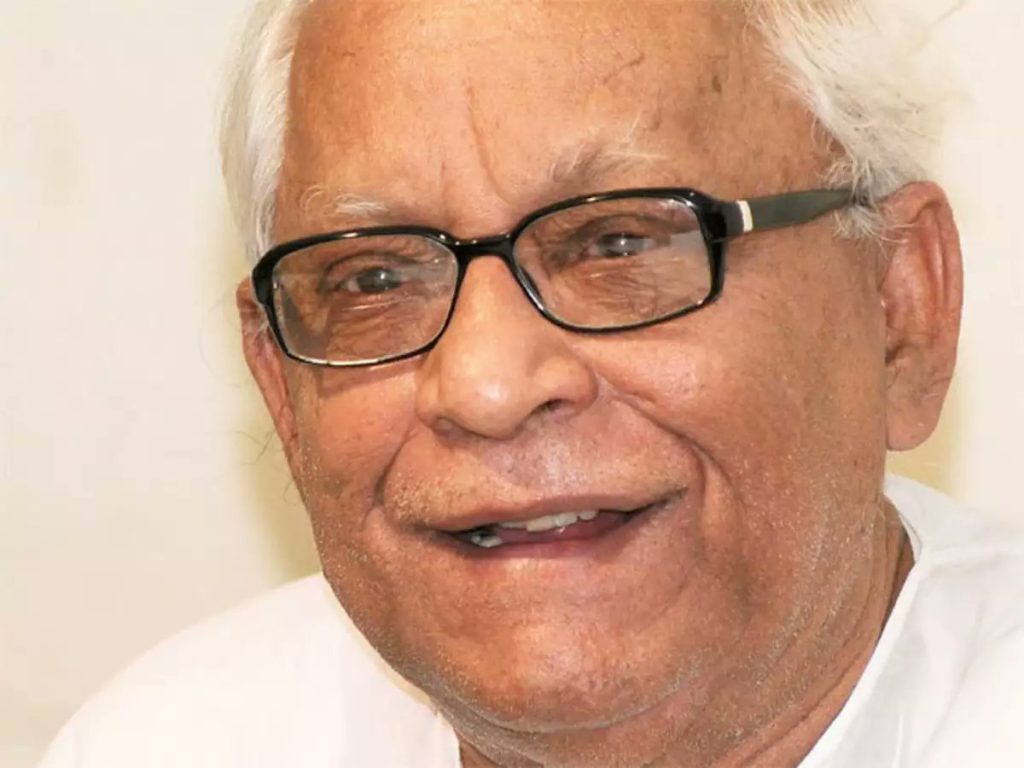 New Delhi: Former West Bengal Chief Minister and CPM leader Buddhadeb Bhattacharya have rejected the Padma award.
'I knew from the media that I was being given the Padma Bhushan, so if I was given the award, I would turn it down. It was Buddhadeb himself who announced his rejection of the Padma Bhushan. Sitaram Yechury shared Buddhadeb Bhattacharya's statement on Twitter.
Former Party PB member & WB CM Buddhadeb Bhattacharya had this to say on the Padma Bhushan award announcement.
"I don't know anything about the Padman Bhusan award, none has said anything about it. If I have been given Padma Bhushan I refuse to accept it. "
– Sitaram Yechury (itSitaramYechury) January 25, 2022
Four people, including Joint Chiefs of Staff General Bipin Rawat, who was killed in a helicopter crash, have been awarded the Padma Vibhushan this year. Seventeen people, including Buddhadeb Bhattacharya and senior Congress leader Ghulam Nabi Azad, have been awarded the Padma Bhushan. The Central Government has announced the names of 128 award winners, including Padma Shri recipients.
The Padma Vibhushan was posthumously conferred on three persons, including General Bipin Rawat. Apart from General Bipin Rawat, Uttar Pradesh Chief Minister Kalyan Singh and Radheshyam Khemka from Uttar Pradesh in the field of literature and education were posthumously awarded the Padma Vibhushan. Prabha Atre from Maharashtra is another recipient of the Padma Vibhushan.
107 people, including 4 Malayalees, received the Padma Shri.
Athletes Neeraj Chopra and Vandana Kataria received the Padma Shri. Dr. Shoshamma Ip, a Malayalee, received the Padma Shri award for his work related to the protection of Vechoor cows. Poet and critic P Narayana Kurup is another Malayalee who has won the Padma Shri. Social activist KV Rabia and college teacher Chundayil Sankaranarayanan Menon are the other Malayalees who have won the Padma Shri. Najma Akhtar and Sonu Nigam also received Padma Shri.