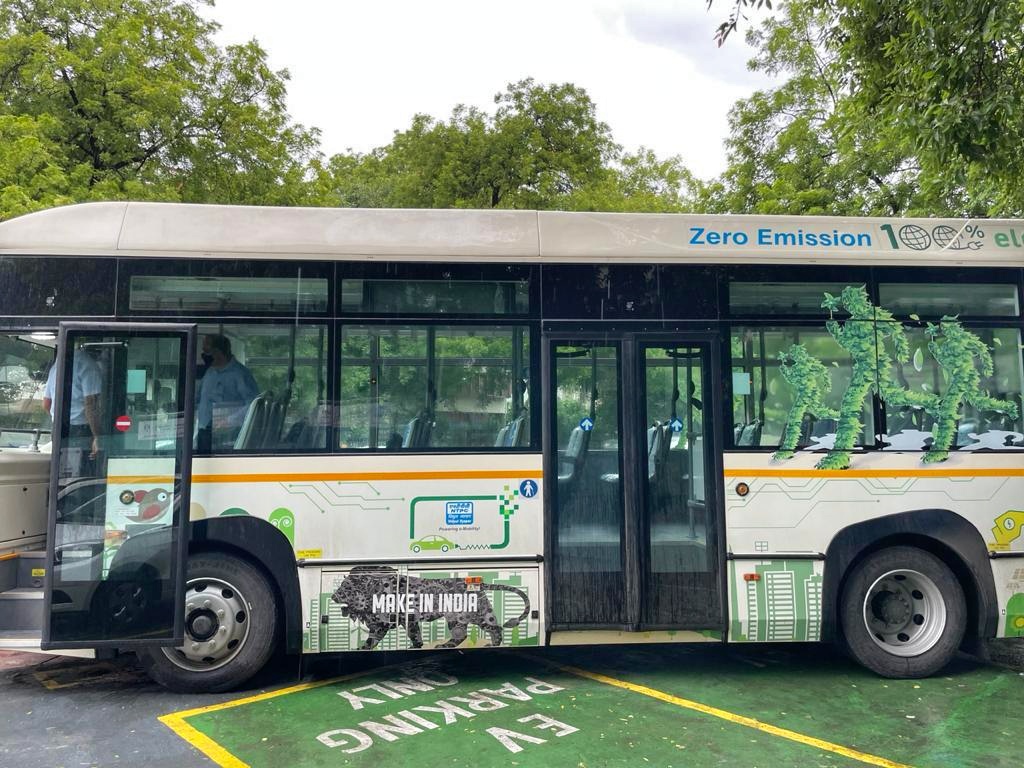 Bangalore. After years of waiting, BMTC is launching an electric bus. The first bus will be launched on a trial basis in November. The buses will be manufactured and delivered by a joint venture between JBM Auto Limited and NTPC.
The goal is to face crises and problems in a month-long test run. If it is found to be suitable for the roads and conditions in the city, then 90 more buses will be added to the regular service by December. Instead of paying for buses, BMTC will hire buses.
BMTC has to pay Rs 51 per km. The bus will run at least 200 km per day. The driver will be an employee of the company. The company will also bear the cost of repairs. The company will set up a bus charging system but BMTC will have to pay for it. The bus will have a BMTC conductor.

The company will supply buses for BMTC which can cover a distance of 150 km on a single charge. The average speed is 25 kilometers per hour. BMTC will notify the company if it encounters any problems after one month of testing. The buses will be brought to the state in December after resolving such issues and making necessary changes. The electric buses will be launched as part of the Smart City project.
BMTC decided to start an electric bus service three years ago. However, the project was delayed due to technical issues.