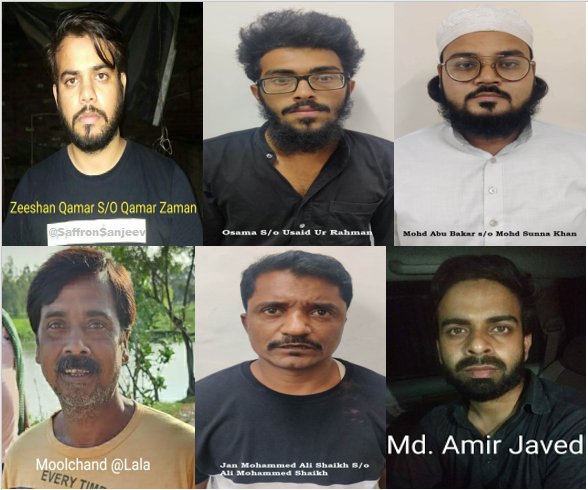 New Delhi: The Delhi Police Special Cell has arrested six terrorists who were planning to carry out attacks in various parts of the country. The arrested were identified as Jan Mohammad Sheikh (Sameer Kalia-47), Osama (22), Moolchand (Lala-47), Zeeshan Qamar (28), Mohammad Abubaker (23), and Mohammad Ameer Javed (31). Two of the detainees from Delhi, Uttar Pradesh, and Rajasthan were found to have been trained in Pakistan. Police said they had the support of ISI and underworld groups.
Delhi Police Special Commissioner Neeraj Thakur said that Anees Ibrahim, the brother of underworld hero Dawood Ibrahim, had arranged the financial assistance to them. The blast was planned during Navratri and Ramlila celebrations. The group also aimed to carry out a major terrorist attack in the state before the UP Assembly elections.
Sameer was arrested from Rajasthan and Osama and Zeeshan from Delhi. The rest are from UP. Among those arrested were Osama and Zeeshan, who had been training in Pakistan for 15 days. Italian-made guns, explosives, and ammunition were seized from them.