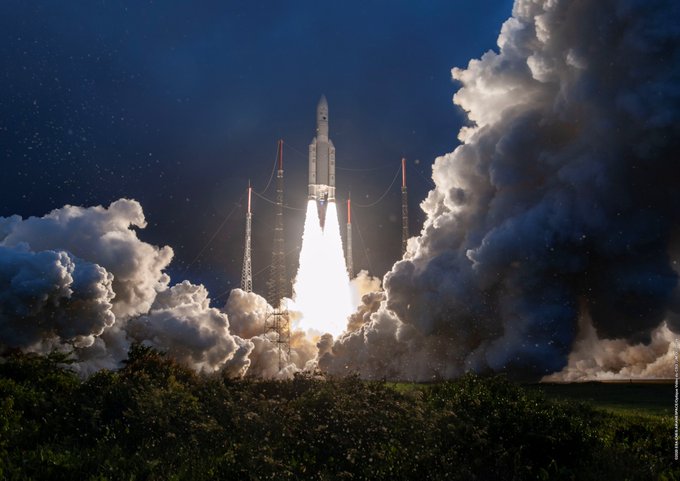 Paris: ISRO's sophisticated communications prototype GSAT-30 successfully launches. It was launched from French Guiana at 2.35 am. The satellite was launched on the Ariane 5A 25I rocket from French Guiana's Curio launch station. The launch took place at around 3 am Indian time. The launch was completed in 38 minutes.
The satellite weighs 3357 kg. GSAT-30 was launched instead of the now-expired INSAT-4A satellite. The period of the satellite is 15 years. ISRO said it will successfully detach the satellite from the spacecraft and launch the satellite into its mission soon.
The European launch vehicle Ariane 5 was launched into space by GSAT-30. KU Band Communication is available in India and C-Band Communication is available in the Gulf countries, Asian continent, and Australia.