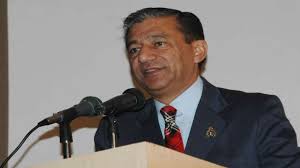 Shimla: Former governor, former CBI director, and Himachal Pradesh police chief Ashwani Kumar committed suicide in Shimla. He was found hanged at his residence in Brockhorst, Shimla. There were reports that he was being treated for depression.
He was the Chief of Police of Himachal Pradesh from August 2006 to July 2008. He served as CBI Director from August 2008 to November 2010. He later became the acting governor of Manipur and Nagaland. Shimla police chief Mohit Chawla said the incident was shocking.
I am ending my life. Everyone be happy. My soul is embarking on a new journey, Ashwini Kumar wrote in his suicide note.