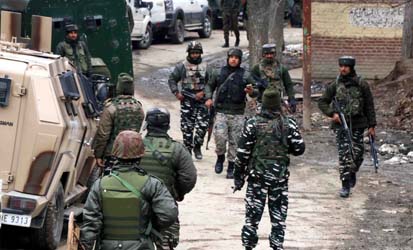 Srinagar: A militant was killed and three security personnel injured in an encounter in south Kashmir's Pulwama district on Tuesday. The encounter took place in the Gasu area of Pulwama. News agencies reported that the shootings were still ongoing. In another report, an official of the Jammu and Kashmir Police was also killed. The injured were taken to hospitals. The search for the area continues.
The encounter also took place in Kashmir on Saturday. Two militants were killed in a confrontation in the Kulgam area. 3 security personnel were injured.
There has been a huge increase in militant attacks in Kashmir since the COVID outbreak. A total of 93 people have died in clashes since April.