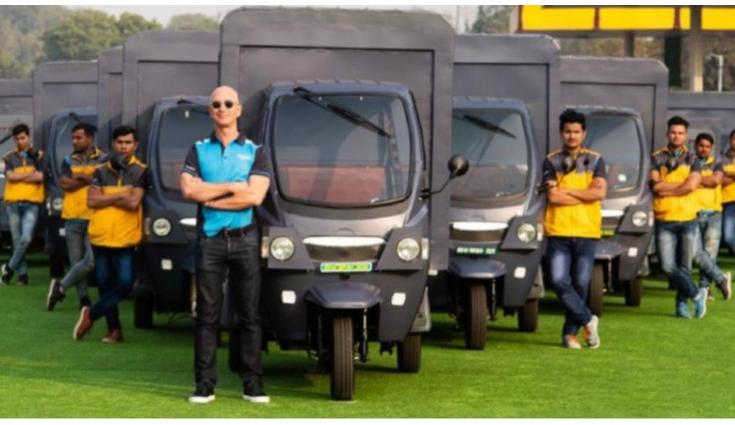 The prominent online shopping website, Amazon to launch electric autorickshaw in India. Amazon founder and CEO Jeff Bezos made the announcement.
The Indian Electric Auto Market is one of the few markets that has seen significant growth over the past few years. Kinetic, Hero Electric, and Mahindra had entered the electric category for two years. However, they have not been able to make a significant contribution to the market.
Amazon has recently announced that the world will switch to electric vehicles to reduce environmental pollution. Amazon has said that Rivian Electric vans will be in service from 2021 onwards. Amazon plans to add 10,000 electric vans by 2022 One lakh electric vans will be launched by 2030.