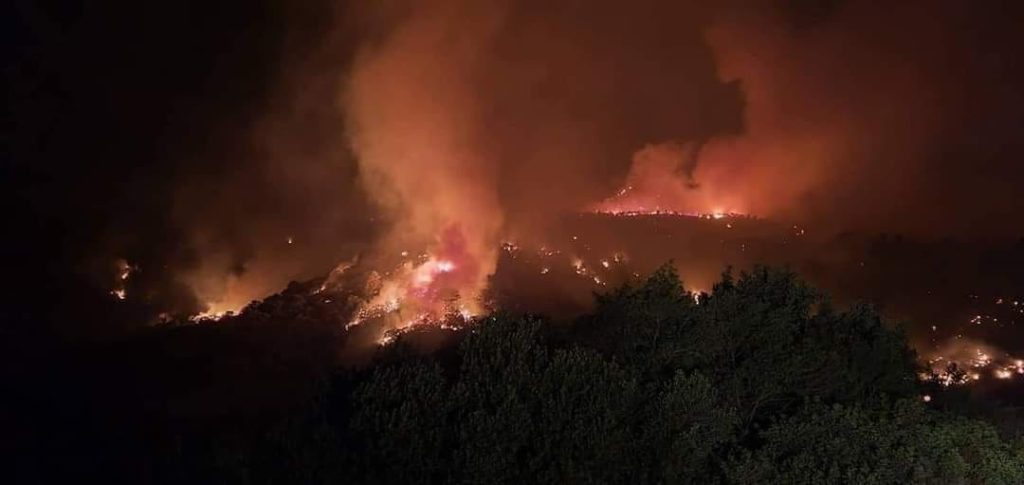 Algiers: 26 people were killed in a forest fire in northern Algeria. Many people are being treated in the hospital due to burns. Interior Minister Kamal Beljoud said that forest fires have destroyed 14 districts of Algeria. 24 people died in the fire in El Tarf, near the Tunisian border, and 2 in Setif.
Firefighting helicopters have been deployed to fight a fire in eastern Souk Ahras, near Algeria's border with Tunisia. Four people sustained severe burns in Souq Ahras. Officials say that 41 people have been admitted to the hospital due to severe breathing problems. More than 350 people have been evacuated from here. Meanwhile, there are no new figures on the number of people injured in fires in other parts of the country.
39 fires have occurred in 14 districts in two days. El Tarf was the worst hit. 16 fires have been reported here alone. Helicopters are being used to douse fires in three areas, including Souk Ahras. Since the beginning of August, there have been 106 fires in Algeria. Officials also stated that more than 2,500 hectares of forest areas have already been destroyed in the country. Last year, wildfires destroyed more than 100,000 hectares of forest in northern Algeria and killed 90 people.