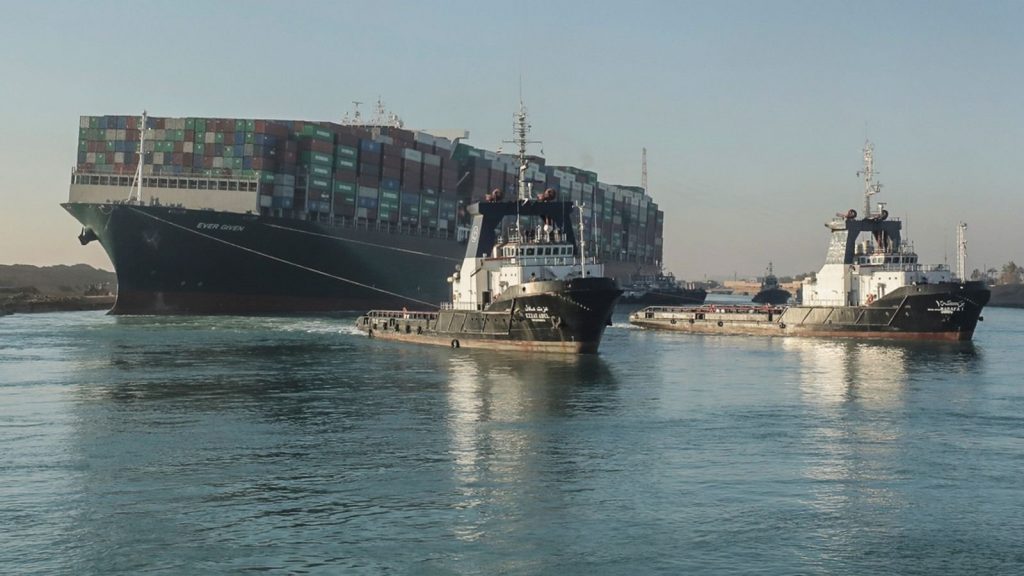 Cairo: The cargo ship 'Ever Given', which was stranded across the Suez Canal, has been removed. Admiral Osama Rabbi, chairman of the Suez Canal Authority, said the ship had begun to move. The mud-covered vessel was released after about a week of hard work. The giant cargo ship sank across the canal last Tuesday.
The Suez Canal Authority and the Dutch firm Smith Savage jointly undertook the task of moving the ship. "She is free," said Schmidt Salvage, a Dutch company involved in moving the cargo ship. About 369 cargo ships were waiting to leave the Evergreen Canal. About 20,000 tons of sand were removed from the bottom of the ship by dredgers.
Although the canal is open, it is reported that it will still take days for things to get back to normal. At the same time, it was nature's help that made Evergreen move. International media reported that the tidal surge and strong waves following the Supermoon phenomenon on Saturday night helped the ship move.