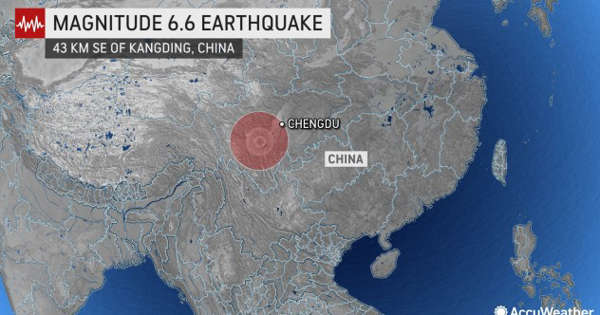 Beijing: Strong earthquake in China. Many people are reported to have been killed. Malls have been damaged in the earthquake.
Seven people have been confirmed killed in the 6.8-magnitude earthquake. The earthquake occurred at 1.15 pm today. The earthquake occurred in China's southwest Sichuan province.
The epicenter is 39 km away from the district where the earthquake hit. An exact estimate of the damage has not been released. Sichuan is a region adjacent to Tibet. The Tibetan Plateau is a region prone to heavy earthquakes. Since 2008, 82 earthquakes have occurred in this region.
69,000 people died. In 2013, an earthquake measuring 7 on the Richter scale killed 200 people. Many buildings were damaged in the earthquake. The Chinese army has stepped forward for rescue operations.