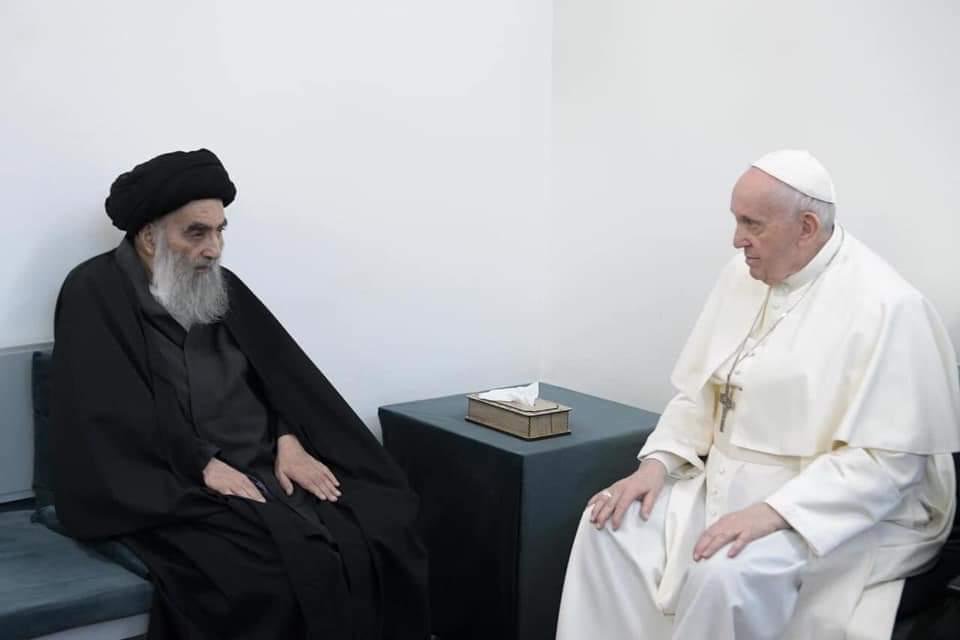 Baghdad; Pope Francis arrives in Iraq on Friday for a three-day visit to Iraq. He was received by Iraqi Prime Minister Mustafa al-Qadimi, who was greeted by children in traditional Iraqi clothes as he walked down the red carpet at the airport.
Heavy security has been put in place in the country ahead of the pope's visit. Tens of thousands of security personnel have also been deployed. This is a symbolic journey, a land where many people have been martyred, the pope said. This is the first time a pope has visited Iraq. It is also the pope's first foreign visit since the outbreak of the Covid epidemic.
The pope met with Prime Minister Mustafa al-Qadimi and President Berham Saleh at the Iraqi president's official bungalow. He met with the clergy at a mosque in 5 Baghdad, the site of the 2010 bloody massacre.  Before the invasion of Iraq in 2003, there were more than 1.4 million Christians in Iraq, but now there are less than 2 million Christians. Many fled during the civil war. Tens of thousands have been displaced by attacks by Islamic State terrorists.
I apologize to my brothers who have suffered so much destruction and cruelty … I have come here to call for peace in the name of Christ, the Prince of Peace. How much we have prayed for peace in Iraq over the years, he said.
He also visited the Cathedral of the Savior. The Pope commemorates the 58 people killed in the terrorist attack during the Mass on October 31, 2010. The pope presented wreaths on their paintings. Today in Najaf, the Pope will meet with Ali al-Sistani, a teacher of Iraqi Shia Muslims. He will offer Mass in Baghdad today and in Irbil on Sunday. The return is on Monday.