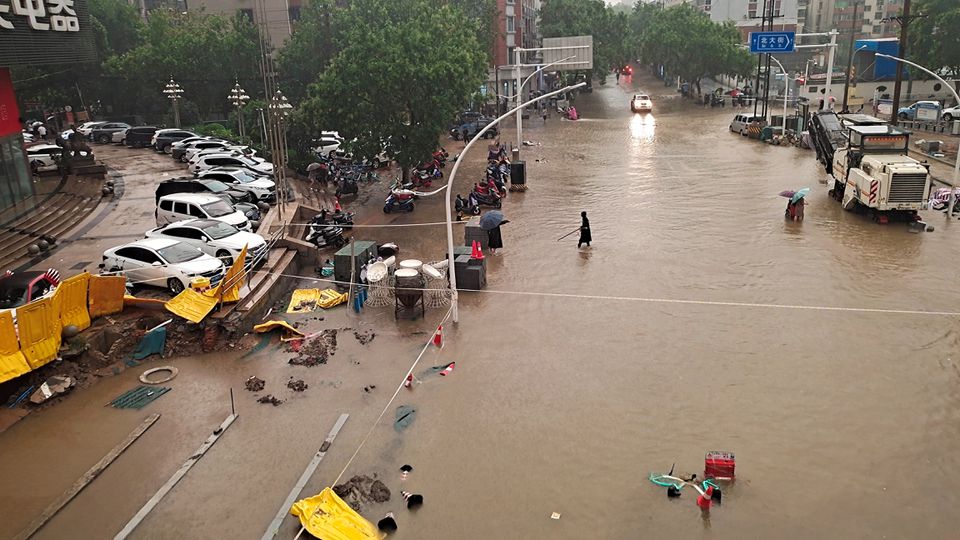 Beijing: At least 12 people have been killed in floods in central China. More than one lakh people were evacuated. All major cities in Henan Province, including Zhengzhou, were flooded. There were scenes of people standing in the water with their chests on the roads and railway stations.
President Xi Jinping said on Wednesday that the situation was "very serious" and that it was difficult to control the floods. Large damage has already been reported. Xinhua, the state news agency, quoted the president as saying that the highest priority was to protect the lives and property of the people.
Residents of Henan Province have warned of a catastrophic flood in the city, which has a population of about 1.5 billion.
Heavy rains that started late last week led to flooding. There was a strong wind on Tuesday. During the night, the water level in Henan and its environs rose. The sight of people swimming and escaping is reported from many places. Cars can also be seen sinking.
Roads were damaged in many places. Dams and reservoirs are overflowing. The army has also stepped in to divert the rivers. Authorities also warned that the dams could collapse. Air and train services to Henan have been suspended.
Patients are being transferred from hospitals in Henan to safer centers. Although 12 deaths have been officially reported, the death toll is likely to be higher.