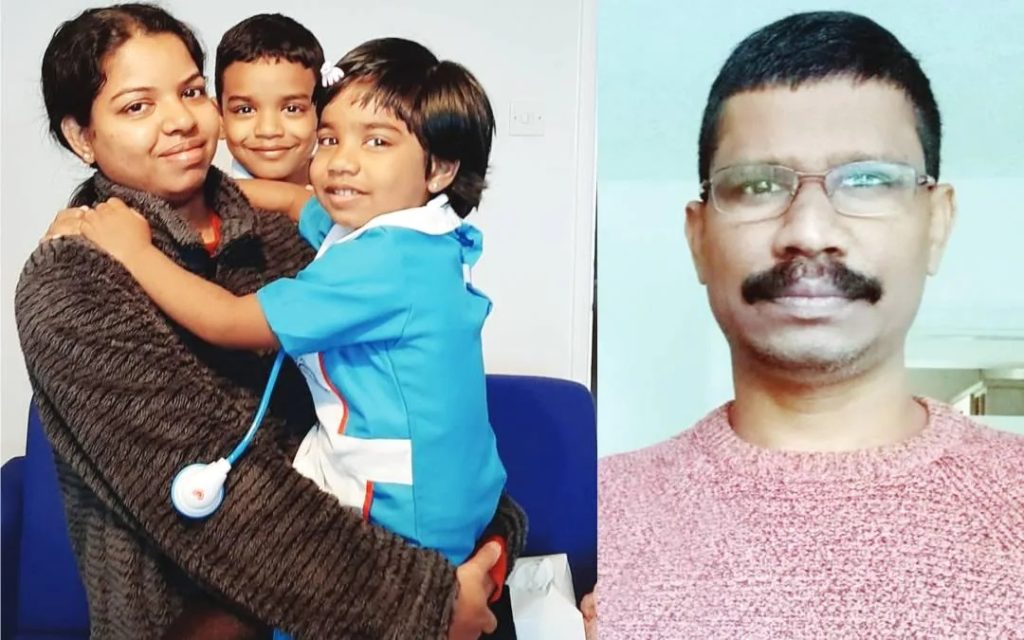 London: The police said the death of Malayali nurse Anju and her two children as murder in Britain. Five were nurses at the General Hospital in Kettering, Britain. All three were found dead on Thursday.
The police found that Anju was killed by strangling. The bodies of children Jiva and Jhanvi, who were found dead with Anju, will be postmortem today. Anju's husband Saju has been taken into custody by the police for three days. The police have also informed Anju's family that they will charge murder charges against Saju.
Anju's father had said the other day that Saju and Anju were in dire financial straits. The father had said that his daughter was depressed every time he made a video call and Saju was also depressed as he was jobless.