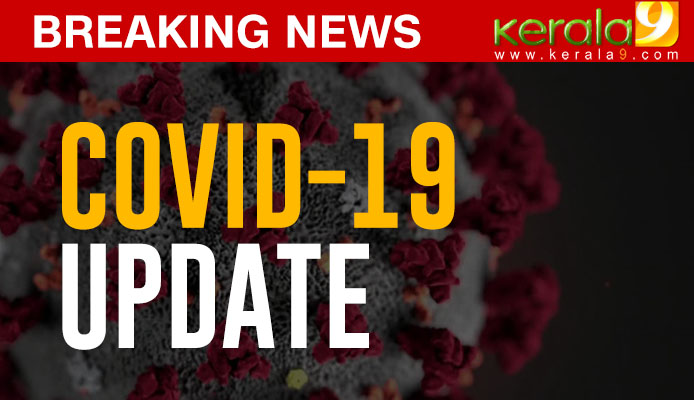 Date: 24/05/2020
WHO has declared the COVID-19 epidemic affecting 216 countries, areas or territories as a Pandemic. Considering the increase in number of cases, the state has strengthened the surveillance and control measures against the disease in view of the same.
Home/Hospital Isolation
95394 persons are placed under surveillance, out of which 94662 are under home/institutional quarantine and 732 are admitted in designated isolation facilities.
Sample Testing
Till date 53873 samples (including augmented samples) have been sent for testing out of which 52355 came as negative.
Apart from above, 8027 samples were taken from priority groups like health care workers, persons with high social exposure, workers etc. as part of Sentinel surveillance of which 7588 samples tested negative.
Test Results
Total confirmed cases under treatment till yesterday were 275.
A covid 19 patient under treatment in Kozhikode( Wayanad Native), who returned to kerala on 20th may expired today. She was a cancer patient on treatment.
53 new COVID-19 positive cases have been declared today of which 12 each are from Thiruvananthapuram and Kannur, 5 each from Malappuram and Kasaragod, 4 each from Alappuzha, Ernakulam and Palakkad, 3 from Kollam, 2 from Pathanamthitta and 1 from Kozhikode. 1 person from Tamilnadu has also been tested positive.
Test results of 5 COVID patients under treatment in have been declared negative. Of which 3 are from Wayanad and 2 from Kasaragod.
At present, 322 Positive cases are under treatment.
As per GO (Rt) No. 740/2020/H&FWD dated 19.04.2020 and GO (Rt) No. 740/2020/H&FWD dated 20.04.2020, Hotspots were notified in the state. Based on the daily report by SDMA the list will be modified, and the revised list is attached as annexure.
Details of persons under Surveillance
| | | | | |
| --- | --- | --- | --- | --- |
| District | No. of Persons under observation as on today | No. of persons under home/institutional quarantine as on today | No. of symptomatic persons hospitalized as on today | No. of persons hospitalized today |
| Thiruvananthapuram | 6362 | 6277 | 85 | 30 |
| Kollam | 5425 | 5406 | 19 | 7 |
| Pathanamthitta | 4282 | 4260 | 22 | 3 |
| Idukki | 4282 | 4271 | 11 | 5 |
| Kottayam | 5861 | 5850 | 11 | 3 |
| Alappuzha | 4349 | 4321 | 28 | 10 |
| Ernakulam | 8585 | 8519 | 66 | 6 |
| Thrissur | 8638 | 8595 | 43 | 9 |
| Palakkad | 10372 | 10298 | 74 | 30 |
| Malappuram | 11061 | 10936 | 125 | 38 |
| Kozhikode | 8313 | 8254 | 59 | 15 |
| Wayanad | 3568 | 3550 | 18 | 1 |
| Kannur | 9726 | 9587 | 139 | 31 |
| Kasaragod | 4570 | 4538 | 32 | 0 |
| Total | 95394 | 94662 | 732 | 188 |
District wise distribution based on hospital admission
| | | |
| --- | --- | --- |
| District | No. of positive cases admitted | Other Districts |
| Thiruvanathapuram | 24 | 2 Kollam, 1 Pathanamthitta, 1 Tamilnadu |
| Kollam | 11 | |
| Pathanamthitta | 9 | |
| Alappuzha | 16 | |
| Kottayam | 10 | 1 Thiruvanathapuram |
| Idukki | 2 | |
| Ernakulam | 13 | 1 Kollam, 2 Palakkad, 1 Thrissur, 1 Uttar Pradhesh native |
| Thrissur | 16 | |
| Palakkad | 48 | 1 Thrissur,1Malappuram |
| Malappuram | 49 | 1 Alappuzha,1 Palakkad |
| Kozhikode | 22 | 3 Malappuram, 1 Kannur, 2 Kasaragod |
| Wayanad | 9 | |
| Kannur | 67 | 5 Kozhikode, 4 Kasaragod |
| Kasaragod | 26 | |
| Total | 322 | |
Details of Passengers(excluding other State Passengers updated upto 24.05.2020)
| | | | | | | | |
| --- | --- | --- | --- | --- | --- | --- | --- |
| Travel | Total passengers | Home quarantined | Institution quarantined | Passengers in isolation | Pregnant | Old age | Children less than 10 |
| Air port | 7847 | 3779 | 3920 | 148 | 1391 | 242 | 926 |
| Sea port | 1621 | 514 | 1101 | 6 | 34 | 3 | 24 |
| Check post | 79908 | 70928 | 8907 | 73 | 2024 | 1649 | – |
| Railway | 4028 | 3967 | 59 | 2 | – | – | – |
| Total | 93404 | 79188 | 13987 | 229 | 3449 | 1894 | 950 |
Hotspots as on 24.05.2020
List of Local Self Governments for identification and notification of Containment Zones by District Disaster Management Authorities (vide Ltr. No. 40-3/2020-DM-I (A) dated 1-5-2020 of Ministry of Home Affairs, Government of India) as on 24-05-2020
Sl. No.
District
LSGs needing special attention
Containment Zones
1
Kannur
Chirakkal
2
2
Kannur
Maloor
9
3
Kannur
Kannur (C)
53
4
Kannur
Chokli
7, 8, 9
5
Kannur
Panoor (M)
1, 31, 32
6
Kannur
Payyannur (M)
13
7
Kannur
Kottayam Malabar
12
8
Kannur
Chembilode
1
9
Kannur
Ayyankunnu
7, 8, 9, 10, 11
10
Kannur
Kadirur
5
11
Kannur
Pattiam
9, 10, 12, 13
12
Kannur
Kelakom
9
13
Kannur
Mattanur (M)
17, 28
| | | | |
| --- | --- | --- | --- |
| 14 | Kannur | Mayyil | 1 |
| 15 | Kannur | Dharmadam | 13 |
| 16 | Kannur | Koodali | 15 |
| 17 | Kannur | Kanichar | 12 |
| 18 | Kannur | Peralassery | 5 |
| 19 | Kannur | Panniyannur | 6 |
| 20 | Kasargode | Paivalike | 3, 4 |
| 21 | Kasargode | Kallar | 4 |
| 22 | Kasargode | Kasargod (M) | 4 |
| 23 | Kasargode | KodomBelur | 14 |
| 24 | Wayanad | Mananthavady (M) | All Wards |
| 25 | Wayanad | Thirunelli | All Wards |
| 26 | Wayanad | Edavaka | 9, 10 |
| 27 | Wayanad | Meenanghadi | 7, 10, 11, 13, 14, 15, 16, 18 |
| 28 | Wayand | Thavinjal | 6 |
| 29 | Wayanad | Nenmeni | 7, 8, 9, 10, 11, 12, 13, 14 |
| 30 | Wayanad | Panamaram | 1, 2 |
| 31 | Idukki | Vandanmed | 8, 9, 11, 12, 14, 15 |
| 32 | Idukki | Karunapuram | 12, 13 |
| 33 | Palakkad | Kadampazhipuram | 2, 11, 18 |
| 34 | Palakkad | Muthuthala | 10 |
| 35 | Palakkad | Karakurishi | 6 |
| 36 | Palakkad | Kottayi | 4 |
| 37 | Palakkad | Muthalamada | 15, 16, 19, 20 |
| 38 | Palakkad | Threkkaderi | 4, 10 |
| 39 | Palakkad | Nagalassery | 15 |
| 40 | Palakkad | Sreekrishnapuram | 4, 5, 6 |
| 41 | Palakkad | Ambalathara | 15, 19, 20 |
| 42 | Palakkad | Vellinezhi | 4 |
| 43 | Palakkad | Ottappalam (M) | 4, 6 |
| 44 | Palakkad | Vallappuzha | 9 |
| 45 | Palakkad | Perumatty | 9, 14 |
| 46 | Palakkad | Mundoor | 16, 18 |
| 47 | Palakkad | Kadampazhipuram | 16 |
| 48 | Kollam | Kalluvathukkal | All Wards |
| 49 | Kottayam | Koruthode | 2 |
| 50 | Kottayam | Vellavoor | 1 |
| 51 | Kottayam | Meenadom` | 13 |
| 52 | Kozhikode | Azhiyur | 13 |
| 53 | Kozhikode | Onchiyum | 14 |
| 54 | Alappuzha | Pandanad | 1, 5 |
| 55 | Alappuzha | Chengannur (M) | 3 |
Additions on 24-5-2020
1
Kasargode
KodomBelur
2
Palakkad
Ambalathara
3
Palakkad
Vellinezhi
4
Palakkad
Ottappalam (M)
5
Palakkad
Vallappuzha
6
Palakkad
Perumatty
7
Palakkad
Mundoor
8
Palakkad
Kadampazhipuram
9
Kottayam
Vellavoor
10
Kottayam
Meenadom`
11
Alappuzha
Pandanad
12
Alappuzha
Chengannur (M)
13
Kozhikode
Azhiyur
14
Kozhikode
Onchiyum
15
Kannur
Koodali
16
Kannur
Kanichar
17
Kannur
Peralassery
18
Kannur
Panniyannur
Call Centre:0471 2309250, 2309251, 2309252, 2309253, 2309254, 2309255 DISHA: 0471-2552056, 105610