The Indian railways have temporarily cancelled and diverted nearly 207 mail and express trains under the Northern Railways which are initiating and moving toward New Delhi on September 9 and 10.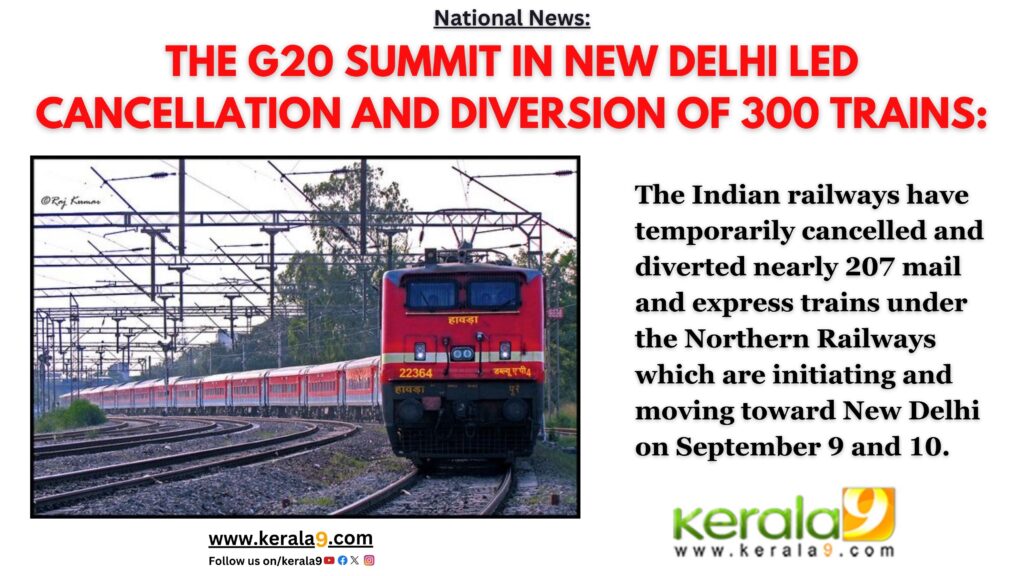 The prestigious event the 'G20 Summit' is scheduled to happen on September 9 and 10 and will be hosted by India for the first time with several countries' Presidents and Prime ministers including the US President Joe Biden and others. The Northern Railways has also temporarily terminated 36 passenger mail and express trains including DEMU and others. The important mail and express trains like Tak Express, Delhi Pathankot Express and Haridwar Delhi Express trains are among other mail and express trains that have been cancelled.
The Northern Railways in a post on X said, "Keeping in view the security and other important arrangements for prestigious G20 Summit 2023 in Delhi Area, Railways have made 'Train Handling Plan' as under. The Passengers are requested to plan their journey on the dates shown accordingly,".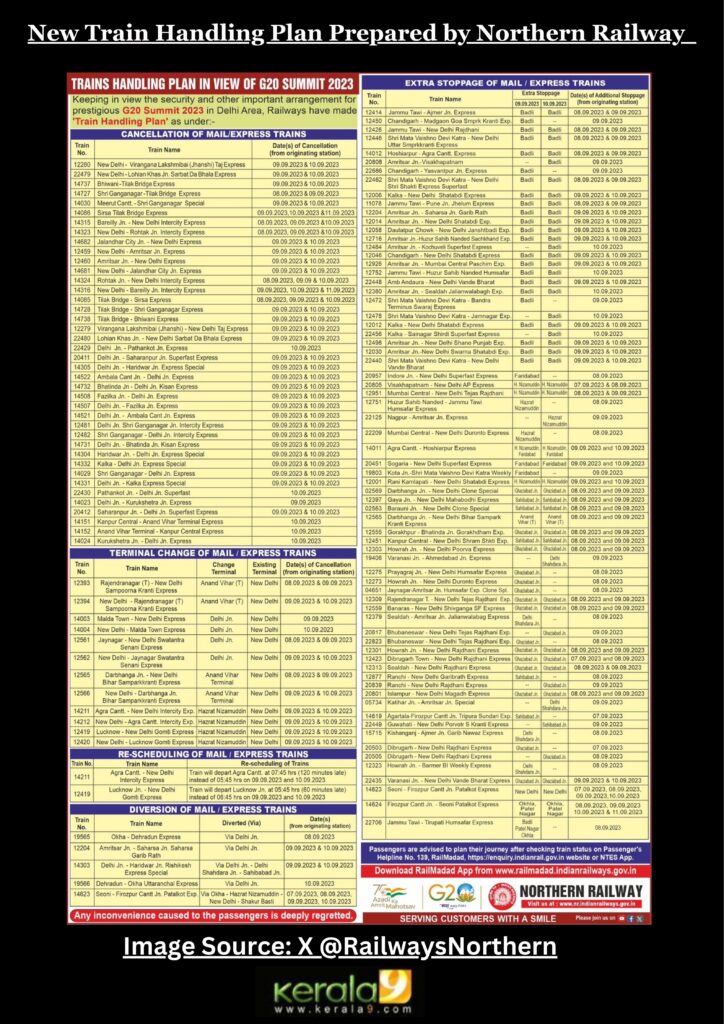 The trains have been diverted and cancelled temporarily due to security reasons for the upcoming grant event of the G20 Summit which is going to happen in New Delhi.
In addition, the railway changed the terminals of 15 trains that travel to and from New Delhi, and gave additional stops to 70 passenger trains including the Jammu Tawi-New Delhi Rajdhani, Tejas Rajdhani Hazrat Nizamuddin, and Varanasi-New Delhi Tejas Rajdhani at various locations outside of Delhi, and revised the routes of 6 passenger trains.