The Cabinet has graciously sanctioned an additional subsidy of Rs 200 under the Ujjwala scheme, thereby reducing the financial burden on beneficiaries by a total of Rs 400.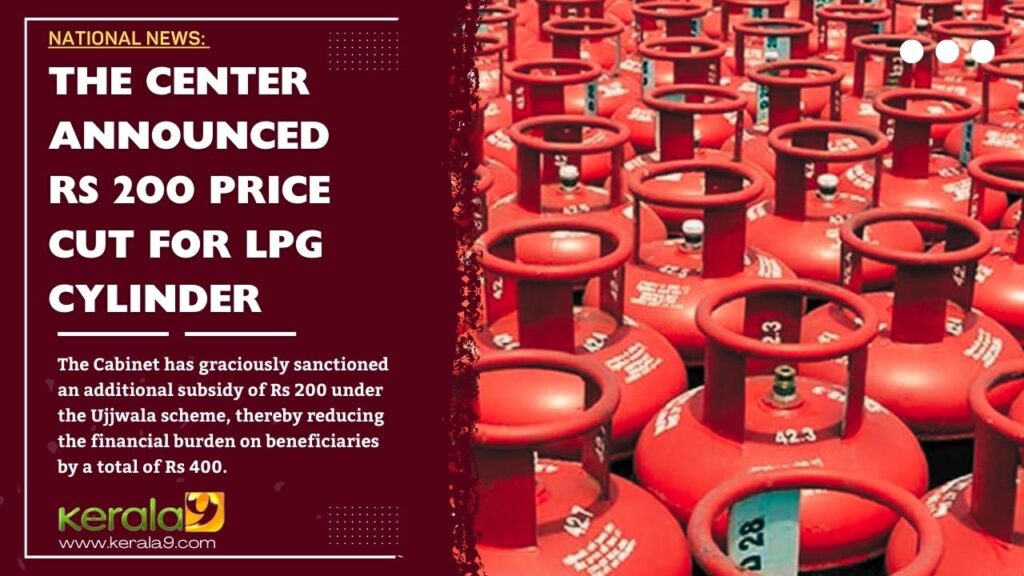 During the Union cabinet meeting on Tuesday, the Centre implemented a reduction in the prices of cooking gas by ₹200 per cylinder for all domestic consumers. This decision was accompanied by the cabinet's approval of an additional subsidy under the Ujjwala scheme, amounting to ₹200. As a result, beneficiaries of the Pradhan Mantri Ujjwala Yojana (PMUY) will now receive a total subsidy of ₹400 per cylinder.
The Ujjwala scheme beneficiaries will experience a reduction in the price of an LPG cylinder by Rs 400, consisting of a price cut of Rs 200 and an existing subsidy of Rs 200. Conversely, non-beneficiaries of the Ujjwala scheme will only receive a price cut of Rs 200. This price reduction will take effect from August 30. The government has announced its intention to provide 75 lakh new gas connections free of charge to expedite the processing of applications related to the Pradhan Mantri Ujjwala Yojana (PMUY). This initiative will increase the number of PMUY beneficiaries to 10.35 crore.
Union Information and Broadcasting Minister Anurag Thakur has announced that the government will be reducing the price of domestic cylinders by ₹200 in honour of the festivals of Raksha Bandhan and Onam. Minister also said that this gesture is being presented as a gift from Prime Minister Narendra Modi to the women of the nation. The Union Finance Minister, Nirmala Sitharaman, expressed her appreciation for the decision and extended her gratitude to the Prime Minister for his thoughtful gesture of presenting a 'Sneha Upahar' on the auspicious occasions of Raksha Bandhan and Onam.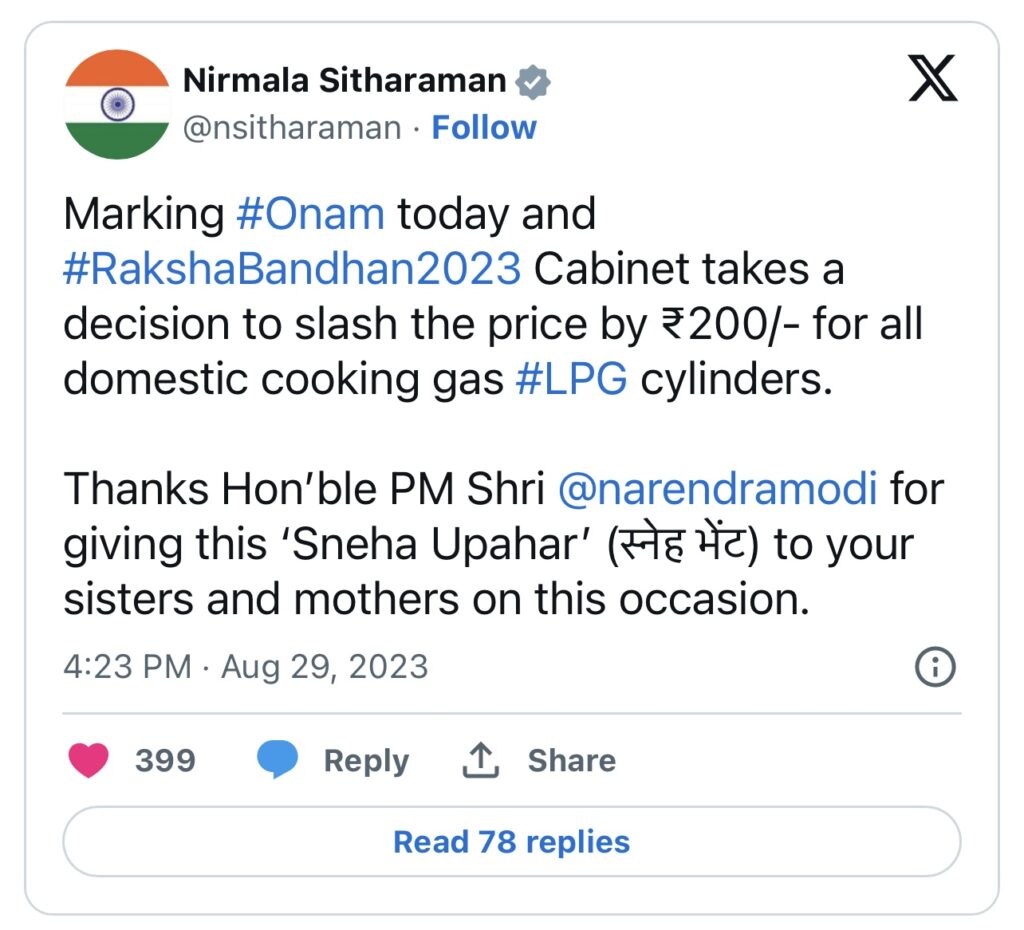 Currently, the cost of a 14.2kg LPG (liquified petroleum gas) cylinder in the national capital is ₹1,103. However, from Wednesday, the price will be reduced to ₹903.