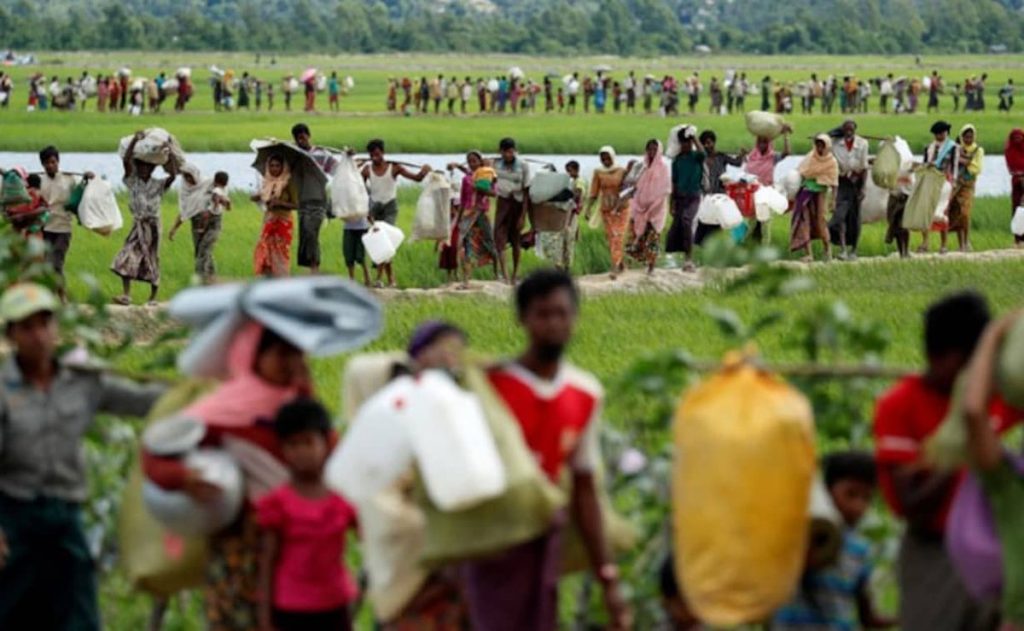 New Delhi: Rohingya refugees who entered India illegally were arrested by the police in Agartala. Tripura police arrested six persons including two children after taking them into custody.
During the interrogation, the detained persons admitted that they had crossed the India-Bangladesh International Border at Dhanpur under Jatrapur Police Station in Tripura's Sepahijala District.
Assistant Inspector General Jyotishman Das Chaudhary said that a separate case has been registered against them for further legal action. During interrogation, it was revealed that most of them were from the Kutupalong Rohingya refugee camp in Cox's Bazar, Bangladesh. One is from a refugee camp in Chittagong.
Meanwhile, the police had arrested 15 Rohingya refugees from different parts of Tripura a week ago. Tripura shares a 856 km border with Bangladesh. Sepahijala district shares a large part of the Indo-Bangla border.
Rohingyas are the most persecuted minority in the world according to the United Nations report. The Rohingyas are a Muslim group who speak the Rohingya language and have lived in Myanmar for centuries. Those who are not considered among the 135 tribal groups in Myanmar have had no citizenship in Myanmar since 1982.