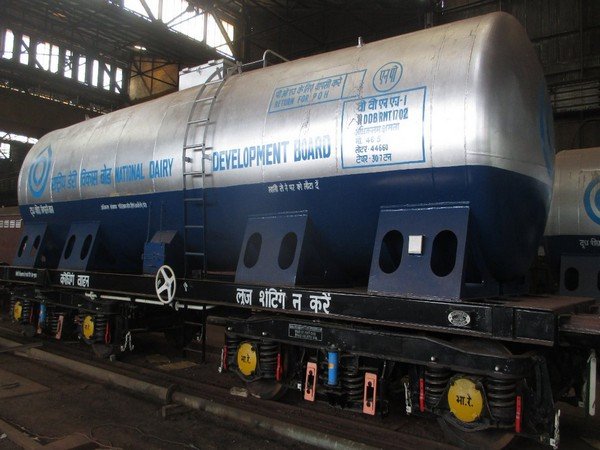 New Delhi: Indian Railways developed a special tank to transport milk. Railways Minister Piyush Goyal said the tank was designed to be 12% larger than the existing tanks and could travel at speeds of up to 110 km per hour.
The minister said that the tank, which was made of stainless steel, would be able to carry milk quickly and safely.
Earlier, the railways used a milk tank that had a capacity of 44,660 liters. The new tank is 12 percent more efficient than that. The indigenously built tank is designed to travel safely at speeds of up to 110 km / h, the minister tweeted.