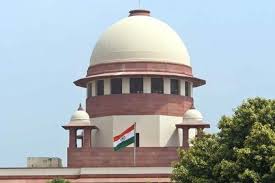 New Delhi: No stay to citizenship amendment act, Supreme Court said. The Chief Justice verbally stated that neither the Citizenship Act nor the NPR can stay. The Chief Justice said there were other problems in Assam and elsewhere in the country about the amendment of the citizenship law. Therefore, the petitions in Assam will be considered separately. The Chief Justice said that the pleas from Tripura would also be considered.
The Supreme Court has given the Center four weeks to respond to the petition challenging the citizenship amendment. The Center told the apex court that it had to respond to 80 petitions. Attorney General K K Venugopal demanded six weeks to answer the plea.
Chief Justice S.A Bobde, a three-judge bench comprising Justices Abdul Nasir and Sanjeev Khanna heard the case. There are 140 petitioners against the amendment of citizenship law. Kapil Sibal, appearing for the petitioners, urged the Center not to ask for a stay and the Center should not enforce the Citizenship Amendment Act.
Opposition leader Ramesh Chennithala said the court's approach is hopeful. He added that the Constitutional Bench references the hope that the public will not be disappointed. Leaders like Ramesh Chennithala were present in court to hear the legal proceedings.