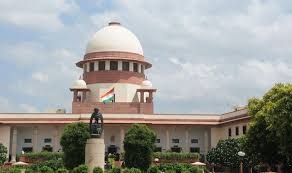 New Delhi: The Supreme Court today dismissed the curated petition challenging the Supreme Court's verdict of death sentence of Nibhaya case accused Akshay Singh Takur. A five-member bench headed by Justice NV Ramana rejected the petition. The court also rejected the stay of the execution warrant issued on February 1.
Meanwhile, the defendant's advocate AP Singh has approached the Delhi trial court on the death penalty. On February 1, the petition demanded that the death penalty be postponed. The penalty is not to be executed until the legal rights of the last accused including the mercy pleas are exhausted.
Vinay Sharma, the accused in the Nirbhaya case, has appealed to the President for mercy. Earlier, another accused, Mukesh Singh, had also issued a mercy petition to the President. But this was rejected by the President. Mukesh Singh's mercy plea comes after the Supreme Court dismissed the amended petition. Mukesh Singh also appealed to the Supreme Court challenging the President's mercy plea. The Supreme Court had rejected the plea. The Supreme Court dismissed the petition, saying it would not interfere with the President's decision.