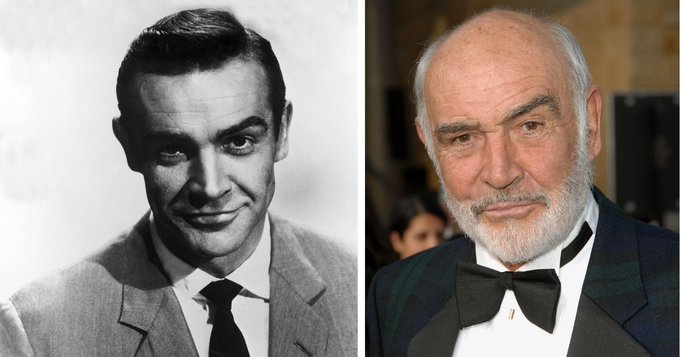 Hollywood's first James Bond movie actor Sean Connery dies at 90. The superstar, who played the legendary James Bond in seven Bond films, also won the Oscar for Best Supporting Actor.
From Dr.No, released in 1962 to 1983 film Never Say Never Again he acted in seven James Bond films. He also won an Oscar in 1988 for his role in The Untouchables opposite Indiana Jones. He has won three Golden Globe Awards and two BAFTA Awards.
He also starred in Murder on the Orient Express, The Rock, Finding Forester, and Dragon Heart. He last acted in the 2003 film League of Extraordinary Gentlemen.