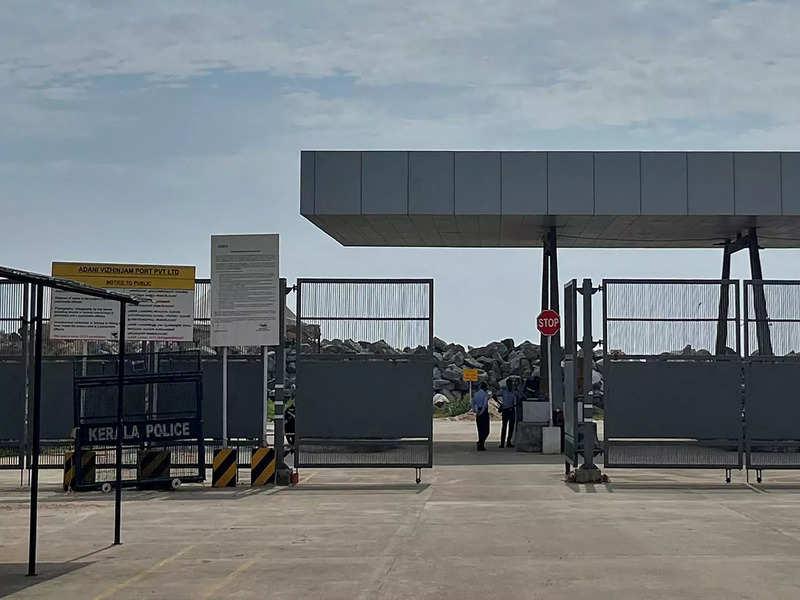 Thiruvananthapuram: Port construction resumed at Vizhiinjam. Following the anti-port strike, the construction work was stopped for 113 days. As the strike ended, the work resumed.
A group of fishermen under the leadership of the Latheen Archdiocese started a strike against the port when the construction of Vizhinjam International Port was 80 percent complete. In the first phase, the construction work was not interrupted, but later the construction was completely stalled. Today, the construction of the port has resumed after a gap of 113 days. The construction work resumed after the Chief Minister directly intervened and ended the strike. Lorries arrived with stones early in the morning. Stones from Tamil Nadu will arrive within 2 days. Barge operation will also start tomorrow.
At present, the work of 1400 meters of the breakwater, which is 2960 meters long, has been completed. The piling required for berth construction has also been completed. 600 meters of 1700 meters of Port Approach Road has been completed. Port operation building stands have also been completed. Construction of 2 bridges which are part of Port Approach Road has also been completed. 60 percent of the construction of the homestead has been completed so far. Gate Complex, Port Substation 33kv/11kv, Workshop building is being prepared for the inauguration.