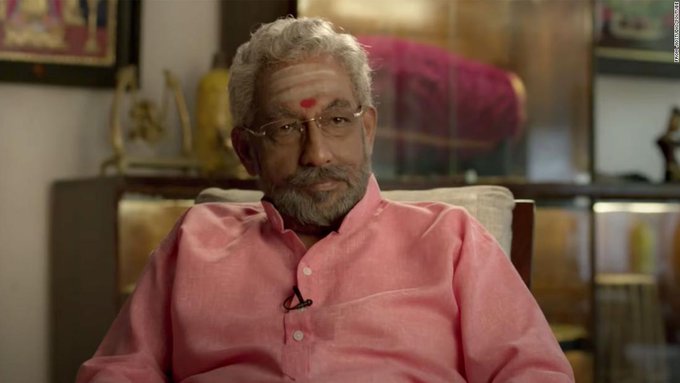 Thiruvananthapuram: Actor Nedumudi Venu (73), who gifted the Malayalee with brilliant moments of rhythmic acting on stage and Abhrapali, has passed away. He died at a private hospital in Thiruvananthapuram around 1:30 p.m., Monday. Wife: Susheela. Children: Unni and Kannan.
He was born on May 22, 1948 in Nedumudi, Alappuzha to PK Kesava Pillai and P Kunjikuttyamma. He was educated at Kottaram NSUP School, Chambakkulam St. Mary's High School, and Alappuzha SD College. While studying for his undergraduate degree at SD College, Alappuzha, he became active in the field of drama through plays written by his classmate Fazil.
The acquaintance with the playwright Kavalam Narayana Panicker was a turning point.
He then brought the main characters to life in many socially acclaimed plays such as Divathar and Avanavan Kadamba. In the meantime, he became a parallel college teacher and journalist. To the cinema through Aravindan's Thumb. Since then, many characters have won the hearts of the Malayalees. He has also acted in Tamil films including Indian and Alien. Pooram "directed the film. He has written scripts for films like Kattamte Kilikoodu, Theertham, Shruthi, Ambada Njane and A Kadamkatha.
He won the National Award for Best Supporting Actor in 1990, the Special Mention at the National Award in 2003, and the State Award for Best Actor in 1987 and 2003. His performance on the way won an award at the International Film Festival in Havana, Cuba.
His performance in His Highness Abdullah won the National Award for Best Supporting Actor. He has acted in seven Tamil films including Indian, Sarvam Thalamayam, and Anyan. Anum Pennum is the latest film to come out. The upcoming movie is 'Marakkar Arabian Sea Lion' directed by Priyadarshan.