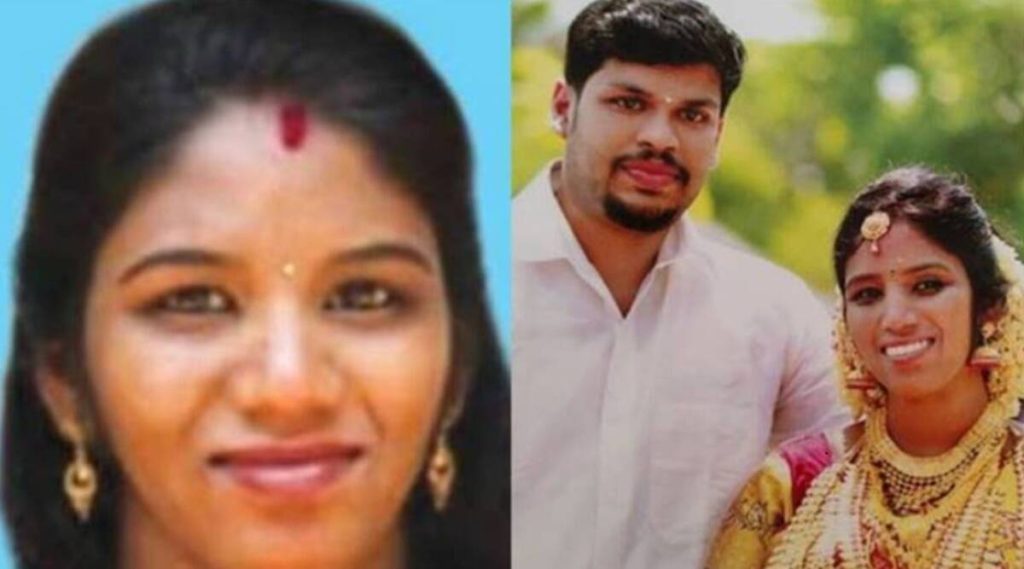 Kollam: Sooraj, the accused in the Uthra murder case is the culprit, the court said. The court found the accused Sooraj guilty in the Uthra murder case. The verdict was delivered by Kollam Sixth Additional Sessions Court Judge M Manoj. Uthra's father and brother had come to the court to hear the verdict.
Vijayasenan's daughter Uthra (25) was bitten by a snake on the night of May 6, 2020, in Anchal Eram 'Vishu' (Vellassery). She was found dead at 7 p.m. Uthra's parents have complained to the police.
The case was handed over to the District Crime Branch. The investigation was based on the collection of scientific evidence in a case where there were no witnesses. Uthra's post-mortem report, the post-mortem report of the bitten snake, chemical test results, forensic examination of mobile phones, and dummy test were conducted.
The trial in the case, which was filed on August 14 last year, was also expedited. The prosecution alleges that Uthra was killed by her husband Sooraj after being bitten by a snake. 87 witnesses were examined. The prosecution produced 288 documents and 40 bribes in court. The scientific evidence found through the dummy experiment is also crucial.
The charges include conspiracy to commit murder (302), attempted murder (307), aggravated assault (326), and the Wildlife Act (115). Sooraj bought the snake from Kalluvatukkal Chavarukavu Suresh, an apologist in the case and a snake catcher. Uthra murder case paves a new chapter in forensic science.
The case led to a study of animal slaughter. The distance between the teeth when the snake bites naturally and the distance between the teeth when bitten by force. Various institutes have started studying the levels of toxins entering the body. There have been 3 reported cases of snake bites in India. Defendants had been acquitted in the previous two cases.