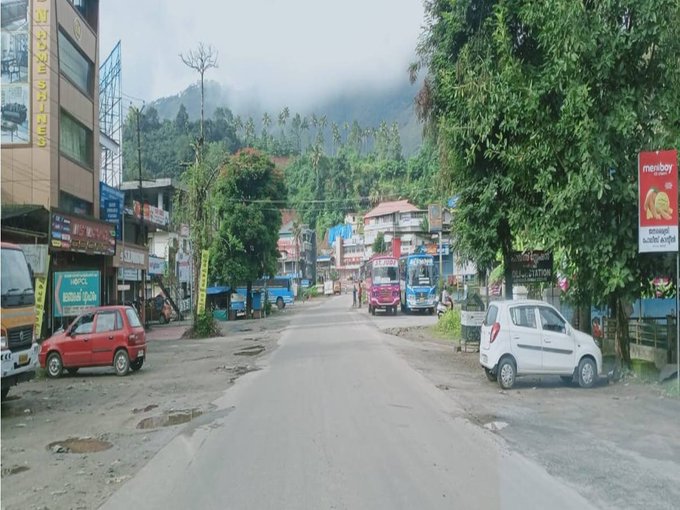 Thiruvananthapuram: Steps have been taken for a triple lockdown in the state. Major roads in Thiruvananthapuram and Ernakulam districts have been closed. Police said there would be only one way to enter and exit a zone and restrictions would be imposed back in the area.
The triple lockdown will take effect in four districts of Kerala from midnight today. The triple lockdown will be implemented in Thiruvananthapuram, Ernakulam, Thrissur, and Malappuram districts where test positive rates are high. The district administration has announced that the district boundaries will be closed and strict measures will be taken to control traffic.
Entry / Exit Points are being set up for essential medical services and essential services. Each police station will be clustered and only one way will be opened to go in and out. Barricades have already been set up. Areas with more Covid cases will be zoned and assigned to a senior police officer. Grocery and vegetable shops can be opened on alternate days. Hotels will have parcel delivery.
Banks, on the other hand, have working days only on Mondays, Wednesdays, and Fridays. The CM's office said that this should be done with a lesser amount of staff within the stipulated time. However, this restriction also applies to banks in other districts. The new proposal comes as banks have to work together in all districts to facilitate banking transactions. In addition, milk and newspaper distribution will be allowed till 8 am. Fish distribution will also be allowed within this period. Earlier, in districts with triple lockdowns, it was suggested that the press distribution should be completed before 6 p.m.
Restrictions have been set until the 23rd of this month. The Chief Minister reminded in a press conference that going out unnecessarily, gathering in crowds, not wearing masks, and violating other Covid protocols will be subject to strict legal action. Drone testing will be used to detect crowds and geo-fencing will be used to detect quarantine violations.
Action will be taken against those who violate the quarantine and those who help it as per the Kerala Epidemic Diseases Ordinance. Community kitchens and popular hotels can be used for this. All other social activities should be completely avoided. The boundaries of these districts will be closed. Only those who have an identity card and need it will be allowed to travel. The CM also said that the entire contention zone will be closed except for one road inside and outside.