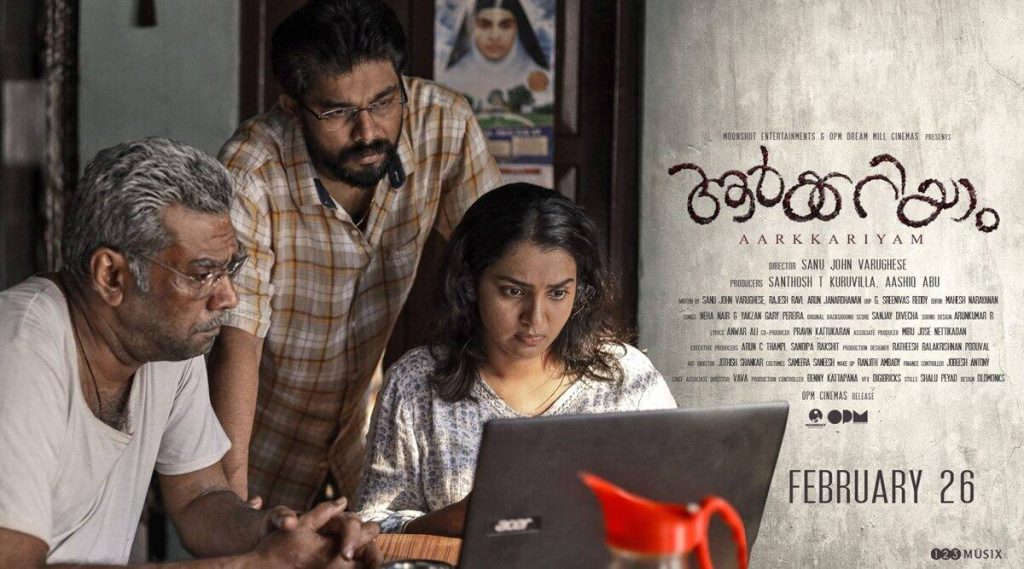 The movie 'Arkariyam' starring Biju Menon and Parvathi Thiruvoth is getting ready for digital release. 'Arkariyam', directed by cinematographer Sanu John Varghese, is the story of a Covid family in crisis. 'Arkariyam' starring Parvathy Thiruvoth, Sharafuddin and Biju Menon will be released on May 19 on Routes.
Sanu, who has also done cinematography for Hindi, Tamil and Telugu films, is directing 'Arkariyam' for the first time. The Malayalam films shot by Sanu are Electra, Take Off, Android Kunjappan and Malik. Biju Menon had earlier posted on Facebook that he would have to wait for 'Arkariyam' and that it was a promising film. Though it was released in theaters, Covid was not seen by much of the audience as the situation worsened. The movie reaches the audience through Roots for Rs 99.
Biju Menon's makeover, which stars 72-year-old Itiyavira in a slightly mysterious role, had already caught the attention of the audience. Biju Menon's most recent hit role is as Ayyappan Nair in the 2020 blockbuster 'Ayyappanum Koshyum'. Biju Menon will also play a character in the multi-starrer Port.
Under the banner of Moonshot Entertainments and OPM Cinemas, the film is produced by Santosh T. Kuruvila and Aashiq Abu. Edited by Mahesh Narayanan, the film is scripted by Sanu John Varghese, Rajesh Ravi and Arun Janardhanan. G. Cinematography is by Srinivas Reddy. The songs are by Neha Nair and Yeksan Gary Perera.