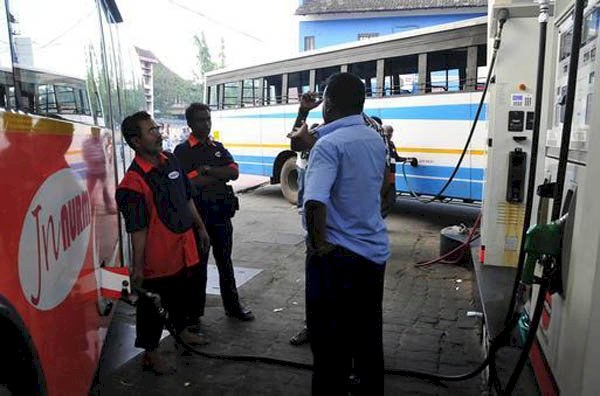 Thiruvananthapuram: The state-level inauguration of KSRTC Yatra Fuels, a joint venture between KSRTC and public sector oil companies, will be held on the 15th of this month to increase non-ticket revenue as part of the revival of KSRTC.
Finance Minister KN Balagopal will inaugurate the event at 5 pm at Thiruvananthapuram East Fort. Transport Minister Antony Raju will preside over the function. Education Minister V Sivankutty will officiate the first sale and Civil Supplies Minister GR Anil will unveil the official logo. KSRTC is launching the fuel outlet as part of the state government's 100-day action plan. The scheme envisages the setting up of 75 fuel retail outlets for the general public across the state. In the first phase, 8 pumps will be started.
The other seven pumps will be opened at 5 pm on the 16th by Kozhikode Tourism Minister Mohammad Riyaz and Cherthala by Agriculture Minister P. Prasad and Minister J. Prasad at Chadayamangalam on the 17th at 5 pm. Chinchurani, Minister Roshi Augustine at 8.30 am on the 18th and Minister P at Muvattupuzha at 9 am.
Rajeev, Minister R. in Chalakudy at 4 pm. Bindu, at 5 pm in Kilimanoor. Shivankutty and others will inaugurate the pumps and open them to the public. From the first day, petrol and diesel filling facilities will be available from here.