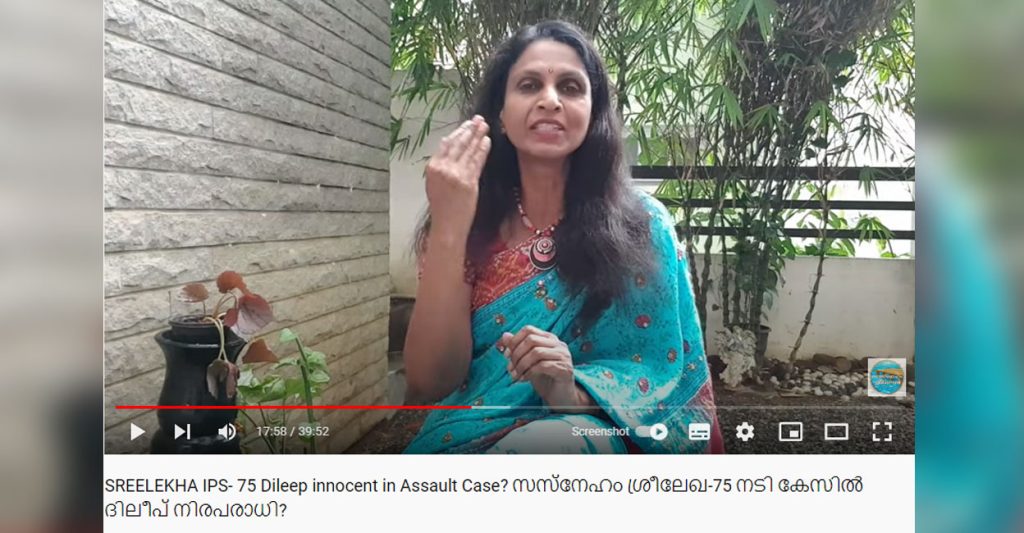 Kochi: Police have started an investigation against former DGP R Srilekha. It will be decided later whether to take up the case. The investigation was initiated after a complaint filed by social activist Kusumam Joseph. Srilekha's YouTube video will be examined as part of the preliminary investigation.
The police informed that a decision will be taken on whether to file a case after the preliminary investigation. Srilekha revealed that she knows that many women in the film industry were blackmailed and tortured by Pulsar Suni. The complaint alleges that Srilekha did not take action despite getting knowledge of the criminal offense.
There has been a serious failure in official performance. The complaint also demands an investigation into these matters and action against Pulsar Suni and Srilekha.
Failure to file a case after a crime has been committed is a serious offense under the Indian Penal Code. Many crimes could have been prevented if a case had been filed against Pulsar Suni. The complaint also states that it is shocking information that the woman police officer did not take action.
Srilekha IPS made the controversial allegations through her own YouTube channel. The former DGP's video argued that Dileep was not involved in the case of assault on the actress. The disclosure is in support of Dileep, the accused in the case.