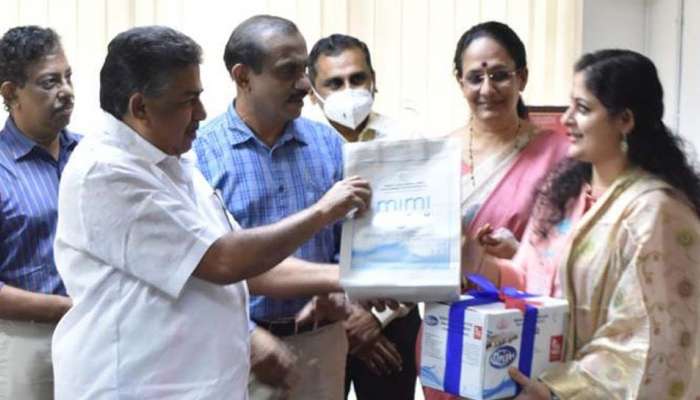 Thiruvananthapuram: Fish and allied products can now be purchased with the help of the mobile app. Fisheries Minister Saji Cherian inaugurated the app called Mimi. Film star Anie took over the production. Minister Saji Cherian said that along with marine fish and inland fish, about 20 value-added products will be made available to the people.
Initially, the app will be available in the Kollam district. The products will then be delivered to households in various parts of the Alappuzha and Pathanamthitta districts. 12 kiosks have been started in Kollam for this purpose. The kiosks are equipped with excellent refrigeration systems.

It is hoped that the new venture will employ more youth. The solar power system at Kollam Shakthikulangara Fish Processing Plant has also started the process of sterilizing, drying, and marketing fish.