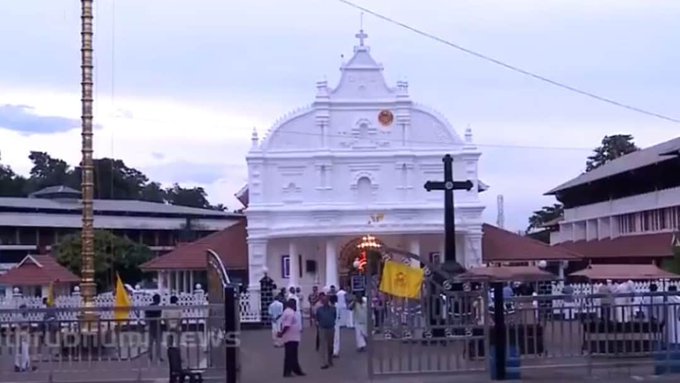 Kochi: The Jacobite sect has started a fast in front of the Kothamangalam small church district government in protest of the possibility of taking over the Kothamangalam small church. The Jacobite sect alleges that the Orthodox Church is trying to seize the church during the debate.
The High Court had yesterday slammed the government and the district administration for not implementing the order to take over the church. The court had directed the Central Government to explain as to whether the Central Army could be called in to enforce the judgment. Following this, the Central Government submitted a written explanation to the court.
The court had orally mentioned that the district collector was unfit to hold office and that the police had failed. The court had stated that the order would be issued within two days in the case and if anything had to be done before then. Following the indication that the church would be taken over by the district administration today, the believers had gathered at the church last night to prevent it.
A hartal will be held in Kothamangalam tomorrow under the leadership of the Matamaithri Samrakshana Samithi against the takeover of the church.