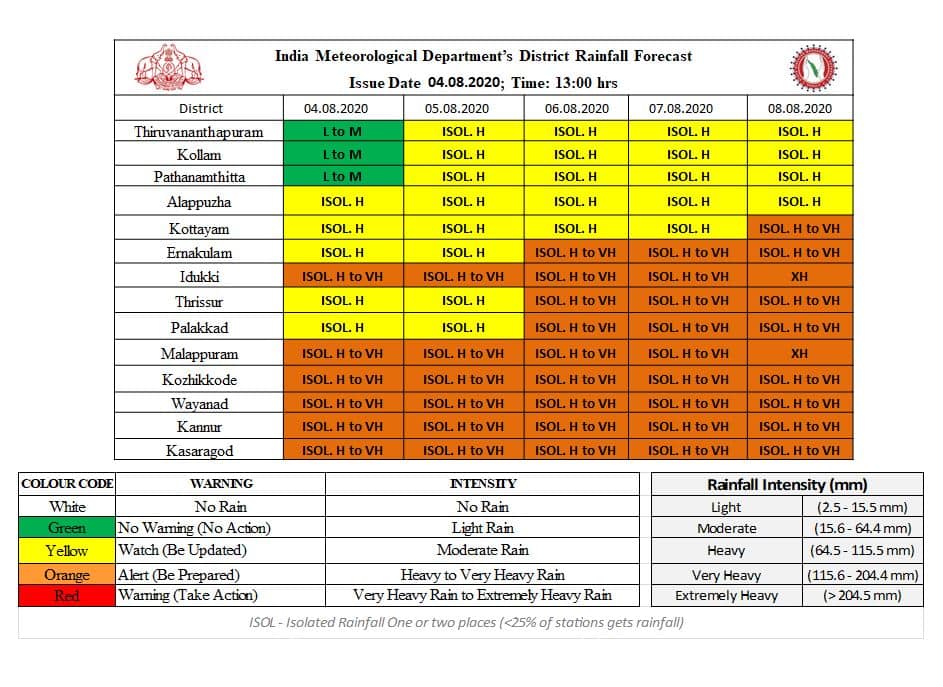 Thodupuzha: Small dams are being opened in the state due to heavy rains. Seven dams in the state, including three in Idukki, have been opened so far. The Water Resources Department said the control room was open to monitor the operation of the dams.
The small dams will be opened in view of the heavy rains and the heavy rain warning issued by the Meteorological Department. Three shutters of Idukki Lower Periyar and Kallarkutty dams were raised. Open up to 50 cm. The shutters of the Malankara Dam, which was opened earlier, were raised again by 30 cm. Another shutter of Thrissur Peringalkuthu Dam was opened in the morning.
The three shutters of Mangalam, Kanjirapuzha, and Aruvikkara dams have been raised. The district administration said the shutters would be raised again due to heavy rains and people living along the river banks should be vigilant. Steps have also been taken to relocate people if necessary.
KSEB said there was no need to worry about water levels in Idukki, Mullaperiyar and Idamalayar dams. Idukki has only 54% of water. The water level in Mullaperiyar is 118 feet. The maximum storage capacity is 142 feet.
Kerala is likely to receive heavy rainfall due to low pressure in the Bay of Bengal.The Union Ministry of Geology has forecast heavy rains for three days from Friday.
Heavy rains likely in states including Kerala, Karnataka, and Maharashtra due to low pressure in the Bay of Bengal.
Meanwhile, a yellow alert has been issued in six districts today. The yellow alert has been issued in Alappuzha, Kottayam, Ernakulam, Idukki, Thrissur and Palakkad districts.