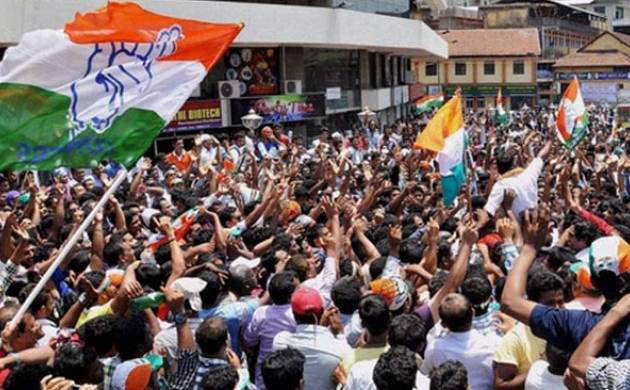 Thiruvananthapuram: In the by-elections held in 27 local government wards in ten districts of the state, UDF has won 15 seats. The LDF has won 11 seats, including one district panchayat ward and the BJP won one.
LDF candidate CPIM district committee member Adv. S Shahjahan succeeds. The victory was by a majority of 1921 votes.
The UDF has retained the Kaniyapuram division of Pothencode Block Panchayat. NDA candidate Francis won the Mariapuram ward of the Chenkal Panchayath. UDF candidate T Sathyaraj of Kandallur ward of Karaode panchayath won. The UDF has won the Thudiyamkonath of the Amburi panchayat.
The UDF has won the Nilamamoodu ward in Kunnathukal panchayat. The UDF has won the Atapuppara ward in Pangode panchayat.
The LDF and UDF won by-elections in the two wards of Kundara and Kulakkada panchayats in Kollam district. The Kulakkada Panchayat Malappara ward was seized from the UDF by the LDF. UDF candidate won in Kundara panchayath roadblock ward. Sunil Kumar, member of CPIM Malappuram branch won the Kulakada Malappuram ward.
The UDF has retained the 12th ward of the Pathanamthitta Naranamozhi panchayat.
The UDF candidate won in the Adhimali Block Panchayat Konnathadi Division.
UDF candidate Jolly George won in Ernakulam Mulanthuruthy panchayat 13th ward.
The UDF has won in the 32nd Ward of Kalamassery.
UDF won in the by-election in Thrissur
LDF seized two wards in Palakkad district. The LDF seized from Pallasana Muttalam 6th Ward UDF and Tengkara Panchayat 12th Ward Independent. LDF candidate K Yashoda won the Pallasana. In the by-election in the Tengkara Panchayat 12th Ward, the LDF candidate CH Shanob won the seat.
The LDF also won the Puliyambara 1st Ward in Nelliyambathi. Here the winner is Meena V. Meena, the Scheduled Tribe women's reservation ward.
The LDF won the byelection in the 12th ward of the Pookkotukkavu panchayat. Rathimol is the winner.
The UDF has retained the 17th ward of Palakkad Municipality. Rizwana is the winner.
The UDF candidate PR Praveen won the 17th town ward of Shornur.
CP Nazeera of the LDF won by a margin of 357 votes in the Malappuram Mankada Panchayat.
The UDF has retained the Perumbalam ward of the Nannamukku panchayat. UDF candidate Zahira won by a majority of 23 votes in thi ward.
LDF has won in two-thirds of the by-elections in Kozhikode district. VM Sunitha (CPIM) won the by-election of Upper Block Panchayat Thikkodi Division. Sunita got 1895 votes and Congress candidate Shanthakutil got 1195 votes.
The LDF candidate VK Anita of the CPI (M) won the by-election in Kottoor Panchayat 17th Ward. LDF candidate won with 255 votes.
The UDF ward was retained in the by-elections of Kunnamangalam Block Panchayat Poovattuparamba Division.
In Kasaragod, Badakkam panchayath, the fourth ward LDF has won. LDF candidate AT Saraswati defeated BJP candidate Kavitha by 399 votes.