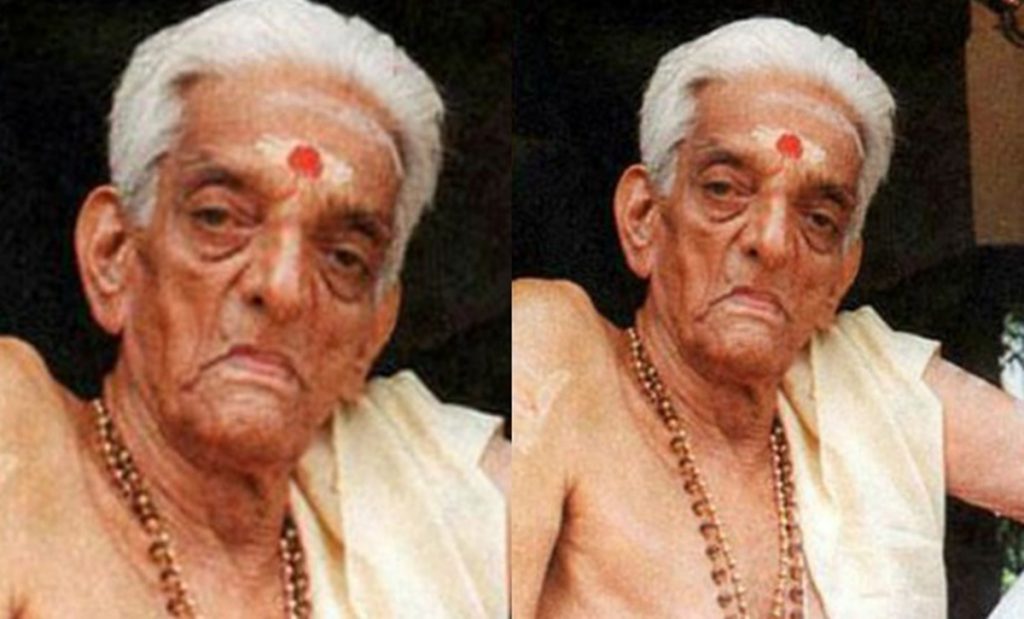 Film actor Unnikrishnan Namboothiri has passed away. Unnikrishnan Namboothiri became famous in Malayalam cinema through his grandfather's roles. He is also the only survivor of Covid at the age of 98.
He had pneumonia weeks ago. He was admitted to a private hospital in Payyanur and later to a private hospital in Kannur. At the time, Covid's test results were negative. Unnikrishnan Namboothiri, who was resting at home after being cured of pneumonia, contracted fever again two days later and was later admitted to the hospital. On examination, Covid was found to be positive. He had to stay in the ICU for two days but soon recovered. While in the hospital, the Chief Minister and the Health Minister sought information over the phone. Unnikrishnan Namboothiri lived with the family in Koroth. Unnikrishnan Namboothiri is the father-in-law of Kaithapram Damodaran Namboothiri.
Unnikrishnan Namboothiri's grandfather role in 'Desadanam' was very famous. Oral Mathram, Kaliyattam, Meghamalhar, Kallyanaraman, Notebook, Rapakal, Photographer, Loudspeaker, Pokkiri Raja, and Mayamohini are some of the 25 films that have been made.
Although he has made a lot of films, everyone knows him as Ramankutty's grandfather in 'Kalyanaraman'. And he also shined with Rajinikanth in Chandramukhi.
Unnikrishnan Namboothiri was undergoing treatment at a private hospital in Kannur after being diagnosed with pneumonia. After coming home to cure pneumonia, the fever came. His son Bhavadasan told the media yesterday that his father Covid was negative.