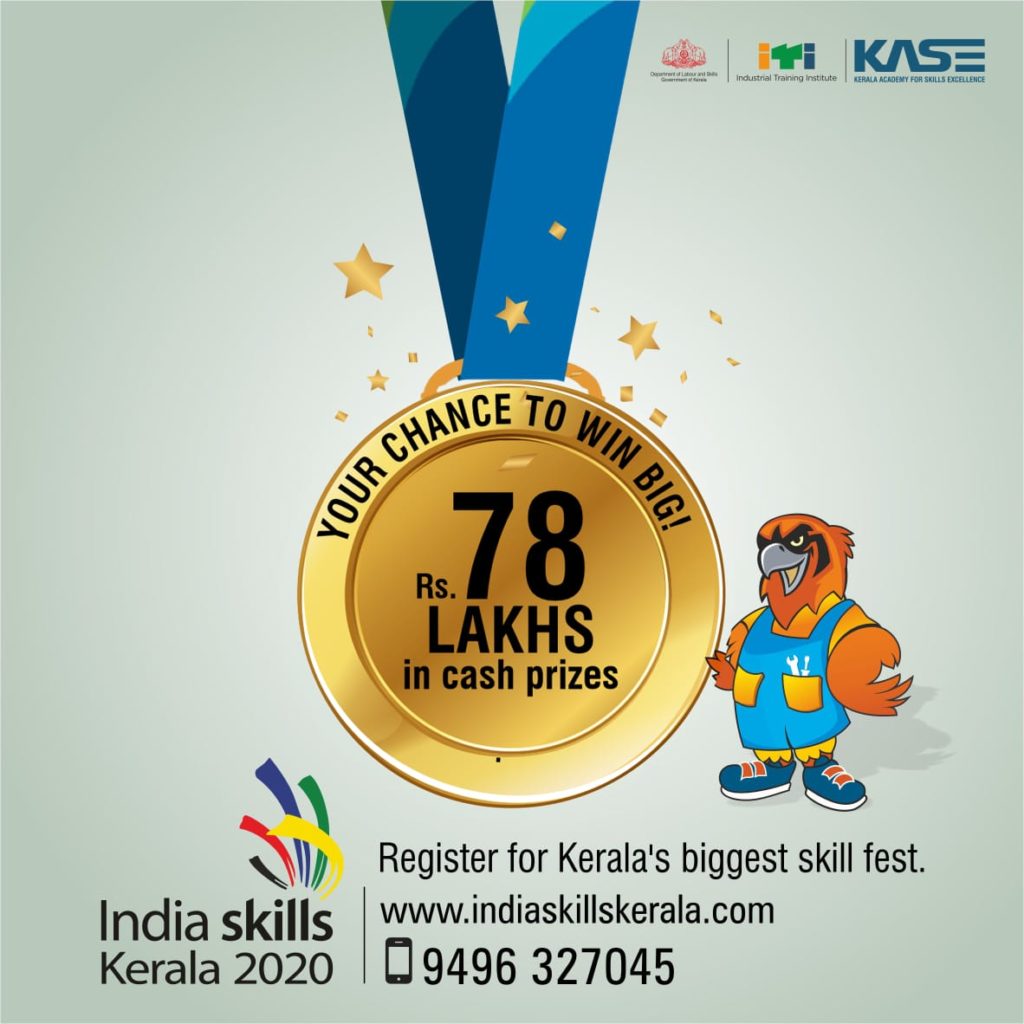 Thiruvananthapuram: Considering their quests from the students of various verticals, the last date of registration to participate in India Skills Kerala 2020 competitions have been extended to December 31st, 2019.
The schedule for the conduct of the multi-tier competitions, jointly organized by the Industrial Training Department and Kerala Academy for Skills Excellence (KASE), the StateSkill Development Mission under the Department of Labour and Skills has also been revised.
As per the new schedule, the District level competitions will be held from January 15 to 20, 2020. The Zonal events will be organized in Thiruvananthapuram, Kochi, and Kozhikode from January 27 to 31. The State level competitions will take place at Swapna Nagari, Kozhikode, from February 15 to 17.
The extension will ensure greater participation of students in the event, which sets the stage for youngsters from across the state to compete and win attractive prizes in a wide range of 42 skills.
Owing to the immense participation of students and youngsters alike in the India Skills Kerala 2018 competitions, the scope of the ensuing edition has been widened by the inclusion of more skills related to IT and other cutting-edge technologies.
The State level winners will make it to World Skills India2020, and the national winners will get the opportunity to participate in World Skills 2021, Shanghai, China.
Age is the only eligibility criteria to compete in this skill competition. The competitions in Water Technology, Cloud Computing, Cyber Security and Information Network Cabling are open to those born on or after 01.01.1996. For the remaining skills, candidates who are born on or after 01.01.1999 can compete. Registration can also be done in all government Industrial Training Institutes (ITI) free of charge.
For details visit www.indiaskillskerala.com. Also, contact 9496327045.