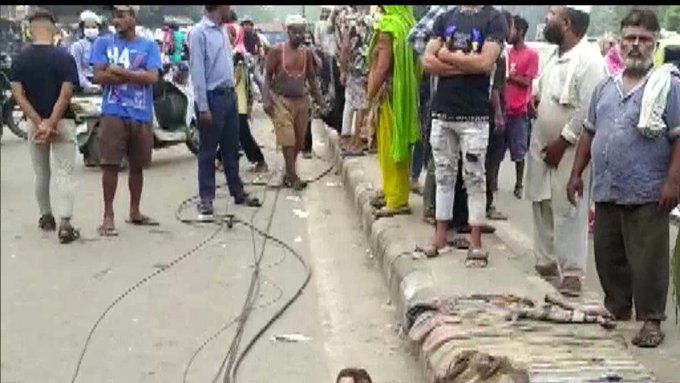 New Delhi:  Four people were killed when a truck ran over sleeping people in Delhi. The incident took place in Seemapuri, Delhi. The vehicle that caused the accident has not been identified.
The accident happened at 1.51 am. Six people were sleeping on the roadside. The vehicle ran over them.
Two people died on the spot. Two others also died in the hospital. Two seriously injured people are undergoing treatment.
The deceased have been identified as Karim (52), Chhote Khans (25), Shah Alam (38), and Rahul (45). Police informed that 16-year-old Manish and 30-year-old Pradeep are undergoing treatment.