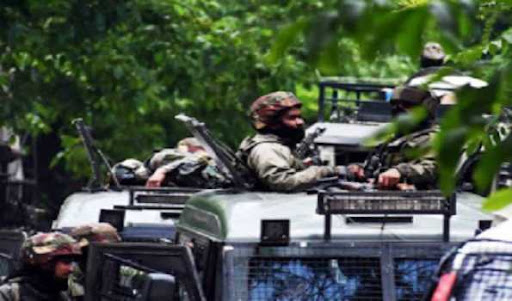 Srinagar: Terror attack in Jammu and Kashmir during Amit Shah's visit. A local man has been killed in a terrorist attack at Babapora in Shopian in Kashmir. The attacker fired at the crowd, reports said.
The death toll in the recent terror attack in Kashmir has risen to 13. Two jawans and two policemen were injured in a terrorist attack in Poonch. Terrorists have been hiding in the forest area of Poonch for the past few days. The incident took place on a day when the army was searching for them.
Security forces, CRPF, and Jammu, and Kashmir Police are searching the forest area, 20 km from the Line of Control. The services of drones and helicopters are being used to assist the army, including para-commandos.
Police have detained 10 people for questioning, including two women who were assisting the terrorists, including food and shelter. So far, nine soldiers, including two officers, have been killed in the clashes.
At the same time, Amit Shah's visit to Kashmir continues. The Home Minister pays tribute to the martyrs of the terror attack today.